Media planning and media buying are two very closely related processes, but they are distinct. Media planning is the strategic part of the process determining the where, when, and how of an advertising campaign. Media buying is the tactical process of purchasing ad space and time on the channels selected in the media plan. A skillful media buyer will have intimate knowledge of both digital and traditional media channels as well as be an expert negotiator. We encourage you to explore the media buying process, the importance of media neutrality, and the benefits of using a professional media buyer below.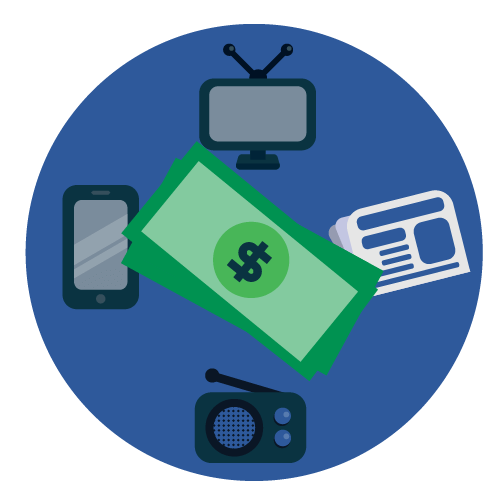 Media buying
is much more than making a some phone calls and sending out a few emails. Professional media buying requires a specific set of skills and a deep understanding of media channels, the campaign, and the market. Even the best media plan can perform poorly or worse – fail if the media buying is substandard. Here's a breakdown of the media buying process:
Review the media plan. First the media buyer will spend time reviewing and understanding the approved media plan. This is a key moment where the media buyer gains a full understanding of goals and the scope of the campaign.
Develop a buying strategy. Once the media buyer reviews the plan, they develop a strategy for securing the time and space needed for execution. A good media buyer knows the lead time and seasonality involved in different channels and understands the nuances of different digital channels and ensure you aren't sold media, but are instead buying the right media.
Negotiate with vendors. Using the research from the media planner and the media buying strategy, the buyer begins negotiating with the various media vendors. This negotiation may involve price, placement, and other factors.
Ad placement. With negotiation settled, the media buyer will sometimes place the ads themselves. In other cases the placement is handed off to an operations team. Much of who places what is determined by the channel and tactics being used.
Tracking and reporting. Much like ad placement, depending on channel and tactic, the media buyer may be monitoring campaigns for performance or may hand off that responsibility to an account manager.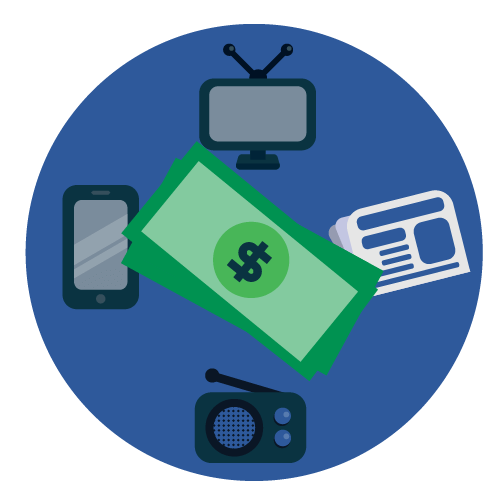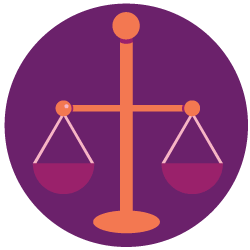 At MPP, we're media neutral. We don't have any incentive to choose any one particular advertising channel – no kickbacks, no quid pro quo. What's best for us is what's best for you. It may sound obvious, but unfortunately media neutrality is not the norm in the advertising industry. Here's why media neutrality matters:
Better results:

When media buyers are neutral, they are more likely to choose the media channels and placements that are most likely to achieve your goals. At MPP, we're not biased towards any particular channel or vendor.

Lower costs:

Media buyers can negotiate better rates for you when they are not beholden to any particular vendor. This is because they can play different vendors off against each other.

More freedom to optimize: Simply put, if a particular channel or tactic isn't working for your campaign, we're free to change it. Because we're not beholden to any certain vendors or channels, we can more easily make sure we're putting your dollars where they'll go the farthest – and change things up if it's not working out.
More transparency:

Media buyers who are neutral are more likely to be transparent with their clients about their fees and the media placements they are buying. This is because they have no reason to hide anything from their clients.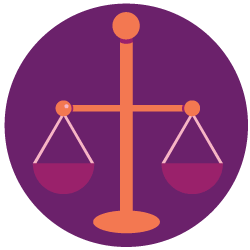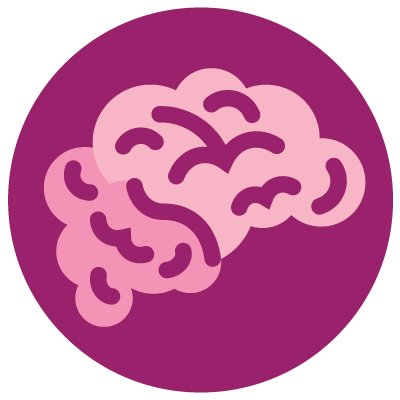 Learn more about media neutrality.
Media neutrality matters more than one might think. Many times its the difference between being sold media and buying the right media. Read more now by clicking here.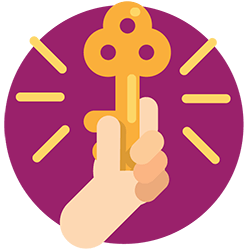 Benefits of media buying
There are some specific benefits for digital media buying (such as platform knowledge and programmatic insights) and traditional media buying (lead times and negotiation). The benefits below however, apply to leveraging a professional media buyer in general:
Improving your ROI: Media buying can improve your campaign ROI by negotiating the best possible rates and placements for your ads. Coupled with professional account management the performance of your ads can be tracked and adjustments made to ensure. you are getting the most value for your money.
Save time and resources: Media buying is a complex and time-consuming process. Working with a media buyer will save you both time and resources by letting them handle all the details.
Expert advice: A good media buyer knows the channels and the types of ad space and time available. They understand seasonality, lead times, the nuances of programmatic buying and negotiating tactics. This type of specific knowledge is instrumental in the planning process and can provide unique insights to help improve your campaigns.
Further reading about marketing