All Your Advertising, Simplified.
Bridge the gap seamlessly between your marketing, media, and execution when you choose Grand Rapids Advertising Agency  Media Place Partners. With a staff of over 40 advertising experts at our Grand Rapids, Michigan HQ, Media Place Partners is one of the largest independent media firms in the Midwest. We're your one-stop shop for digital and traditional advertising, and when you work with MPP, you'll save time, get more value from your budget, and just maybe become the office hero.
Media Place Partners surrounded us with an incredible team of skilled professionals, and they customized our team based on who would be the best fit for our projects and our culture. This attention to detail truly sets them apart. Their knowledge and experience in the industry… and commitment to excellence are hardwired into their DNA.
Jill Haiser
What we do
MPP offers a complete set of advertising and media services that cover everything you need to execute successful advertising campaigns. From learning about your business to transparently reporting back results, MPP delivers it all. Each step in our tried-and-true process has been carefully developed through years of hands-on experience and specifically designed to save you time and to fuel your campaign's maximum performance.
Discovery
Media Planning
Media Buying
Logistics & Trafficking
Optimization & Management
Analysis & Reporting
Why Choose MPP?
Why stop at one? We'll give you four good reasons to choose MPP as your media services partner.
1. Time
Simply put, you don't have enough of it. Working with MPP saves you time by giving you a single point of contact for all your media needs. When you partner with MPP, gone are the days of calling multiple vendors and chasing down unresponsive contacts. As a one-stop shop, we handle the entire media process, from planning and buying to optimization and reporting. You make one call, things get handled.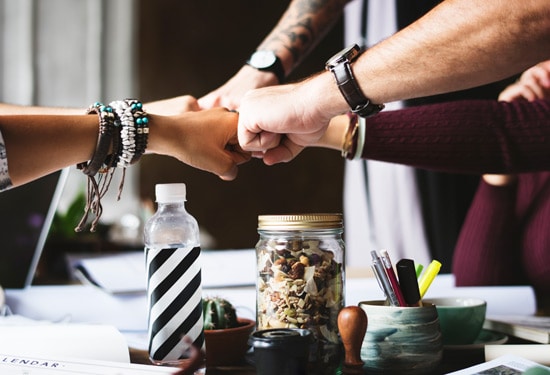 2. Experience
We've got it, in buckets. MPP relies on a staff of over 40 advertising experts, right here, in our office. We're not calling New York or Chicago, we're not using a 3rd party, we're walking across the building. And when we do, we're face to face with people steeped in advertising having decades of experience managing millions in ad spend. We love 'em, we know you will too.
3. Value
MPP buys media for local, regional, and national brands, at scale, and we've done so for a very long time. That means we have influence and leverage when it comes to dealing with vendors. With MPP planning and buying on your behalf, your campaigns get the right mix of media, at the right price, and the flexibility to change direction when needed.
4. Transparency
You deserve to know how your advertising budget is being spent, and with MPP, you will. We're straight shooters about where your dollars are going and what sort of margins are in play. What's more, MPP provides a comprehensive unified reporting system that surfaces the right details to make sharing results with co-workers quick and easy.
The Perfect Storm
If you're advertising, MPP has you covered with expertise and access to just about anywhere advertising happens. We work in each channel natively and hands-on…your campaigns get the right media mix.
Media Place Partners is truly a one-stop shop for all your media needs.
Display
Across the entire web!
Video
Youtube, Facebook, and hundreds of other sites.
Native
Advertising that looks and feels like content.
Television
Broadcast, Streaming, OTT.
Out of home
Billboards, Kiosks, Transit, and more.
Search
Intent-based advertising on Google and Bing
Mobile
Tablets and Smartphones.
Social
Facebook, LinkedIn, and more.
Radio
Terrestrial, Internet, Satellite.
Print
Newspapers, Magazines, Periodicals.
Ready to get started with MPP?