Advanced Campaign Analytics
For today's modern advertising, campaign analytics aren't nice to have, they're required. MPP provides robust analytics and reporting for all digital advertising campaigns. Available 24/7/365, our campaign analytics lets you and your team dig into the data and review performance.
Traditional mediums pose a different challenge. While measurement can be difficult, there is important data to have at your fingertips. Knowing what is in market, when it's in market, and the channel it's in can help determine how different tactics are working as well as help ensure that campaigns are consistent and working together.  For both cases, MPP provides a client portal called HelloMPP that delivers the data and access a campaign analytics platform should. Say hello and explore some features below or if you're already a HelloMPP user, login now.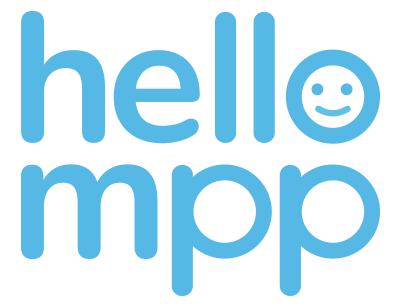 Campaign analytics with HelloMPP
What started as an excellent campaign analytics and reporting interface has since grown into a full-service portal. In addition to reporting, HelloMPP users can manage several aspects of their account and campaigns right in the portal. Because HelloMPP is tied directly to our backend services, tasks and requests through HelloMPP have better visibility across MPP and faster, more accurate responses. It's one more way MPP is providing a higher level of service and efficiency every day.
Digital data in HelloMPP is updated each morning to give you the best look at your current campaign performance.
Current features allow HelloMPP users to:
Place orders and view order status with the MPP team: start the ordering process for any kind of campaign and see its status as it progresses through our process.
Get support: drop in a support ticket for efficient, accurate service and enhanced visibility. Tickets are reviewed and assigned to the people on the MPP team who can best handle your issue.
and of course, analyze reports: the heart and soul of HelloMPP is our Power-BI based campaign analytics system that combines your digital media into a single easy-to-understand reporting system that surfaces the right data and allows for deep diving.
Click to view sample reports: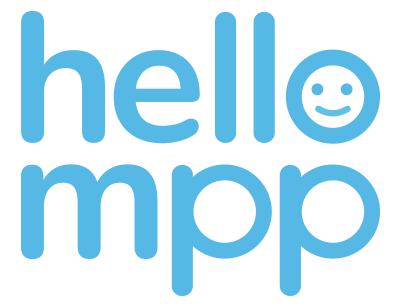 Media plan view
We don't believe a campaign analytics package is complete if it doesn't contain all of your media tactics. To that end, we added traditional media visibility to HelloMPP. Our omni-channel report shows both the digital and traditional media your plan is running and when it's in market. For plans with longer durations, you're able to see when different channels and tactics are leveraged and how they overlap and interact. Using the data from the Media Plan view you can overlay your website traffic, foot traffic data, and inbound call data to measure the impact of traditional channels on your business.
Account overview
All your campaign's digital media at a glance. The account overview page provides exactly what you'd expect from a state-of-the-art campaign analytics package. Focused solely on digital tactics, the account overview can be used in several ways. Use the account overview as a sort of executive summary, drill down to the data you want, or as a quick reference to see how things are going on a daily basis.
Strategy insights
Each strategy and tactic that is part of your media plan is on the strategy insights report, along with the ability to drill deeper as needed. Dive in to see the details about what's working and what needs improvement.
Creative insights
No campaign analytics package should be without creative reporting. Knowing what creatives and messages resonate with your target audience is a key element to making adjustments across your marketing plan. Review performance and identify top performers as well as those that need changes. Combine what you learn from HelloMPP with your website landing page data to determine if you've got the right audience, or if your landing page needs some conversion rate optimization.
Conversion insights
No matter if it's an impression, a page view, a click, an email captured, or a sale, conversions are the pinnacle metric of every campaign analytics package. They are the goals that everything else aims at. Our conversion reporting provides greater detail on the how, where, and when of conversions on your digital campaigns.
Paid search insights
When users have intent, paid search delivers results. Our paid search report surfaces top performing keywords, spend, and other important search metrics.
Note: not all reports and options are available to all clients. The types of reports you'll see in your account reflect the types of campaigns you are running and the type of account you have with MPP.
HelloMPP Roadmap
From a purely campaign analytics standpoint, HelloMPP already has so much to offer. But we're just getting started. By listening to HelloMPP users and clients like you, we've developed a road map of features to make HelloMPP more than a campaign analytics platform and into a full-fledged client portal. Features like these and more are coming soon:
Creative orders: Need creative or messaging assistance? Start the conversation right in HelloMPP. Add your details, flight dates, formats, audience, and assets.
Creative approvals: Creative approval systems are expensive. When you're a HelloMPP user, they'll come as part of the package. Review, comment, and approve static, video, and HTML5 creatives right in platform.
Further reading about marketing