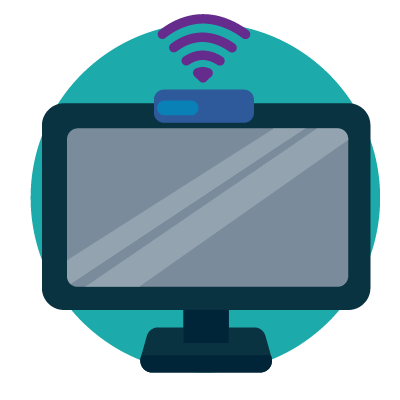 Over the Top (OTT) is video content streamed over the internet to a connected device, bypassing traditional cable/linear TV distribution. Think of it this way – if you've watched streaming content and the content paused to show you an ad, you've experienced OTT advertising. It's changing the way people watch TV and how advertising on TV is done. A connected TV (CTV) is a television set connected to the internet via built-in capabilities or an OTT device. OTT has huge potential for brands because it brings targeting, interactivity, and data to the TV ecosystem.
There are approximately 47 million ad-supported OTT households in the US. The demographics skew towards younger, digitally-savvy audiences. 
Age
18-34: 44%
35-54: 37%
55+: 18%
Ethnicity
Caucasian: 58%
African-American: 15%
Hispanic: 14%
Asian/Other: 12%
Benefits of OTT Advertising
You already know that OTT is a way to reach cord-cutters, cord-nevers, and video content streamers. OTT placements have several other benefits to help you reach more consumers, drive more engagement, and build your brand in the most compelling medium around–video.
Near 100% viewability
Advertisements on OTT run full-screen, just like a TV commercial, and most ads are not skippable.
Brand safety
Reach consumers across top-tier networks and popular content in a brand-safe environment.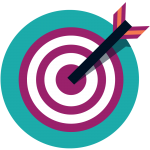 Robust Targeting
Unlike TV, OTT has targeting options similar to other digital marketing channels.
98% Ad Completion
Consumers viewing OTT content watch ads to the end 98% of the time.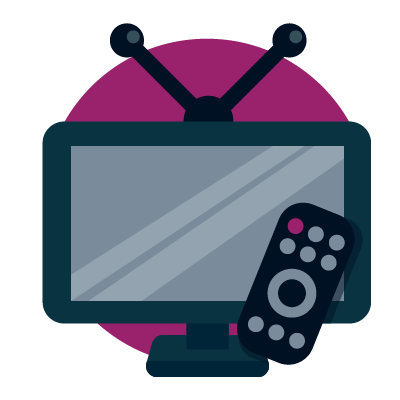 Extend Traditional TV
Work with your traditional TV buy to balance and reach the right audience at the right time.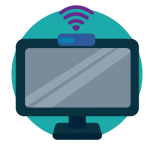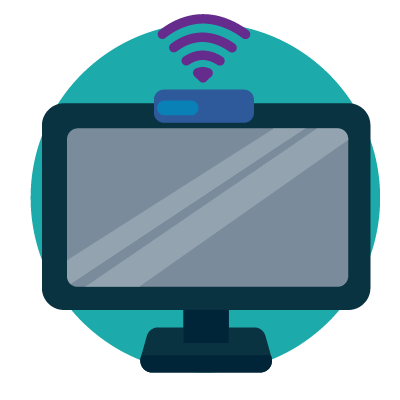 OTT is mainstream
The average home views 86 hours of content on OTT monthly. There's lots of inventory to choose from.
OTT Brings Balance To Your Buy
TV has long been a powerful way to quickly reach a large audience, and it should be part of your media strategy. For emerging brands seeking to build awareness and drive performance with target audiences, or for established brands that need to connect and stay relevant with younger, digitally-savvy audiences, OTT is a must-have. Without it, brands are missing out on a full 1/3 of their potential audience.
of consumers can no longer be reached with linear TV and cable. [1]
of all US households have OTT streaming capability. [2]
of OTT users have paused content to purchase or learn more. [3]
OTT Brings Focused Targeting to TV
Traditional TV advertising excels at reaching a huge audience instantaneously. Targeting traditional TV to specific audiences is accomplished by purchasing spots on certain types of content or during specific times of the day. These tried-and-true tactics work well. However, as we've already discovered, focusing your buy solely on traditional TV means you could be missing 35% of the market.  Make the most of that 35% by targeting your OTT buy with digital marketing-like tactics like these:
Age
Gender
Household income
Day of the week
Time of the day
Device
Platform
Location
Content genre
Network
Is OTT Advertising a Good Choice For My Business?
The people have spoken: they want to watch their TV media on their time and on their terms over the internet. They're turning to OTT/CTV. OTT holds a huge amount of promise, but it exists in a complicated landscape. It may be the perfect fit for your business, but without the right expertise, you could be wasting valuable ad dollars. The first step is carefully evaluating OTT/CTV with regard to your specific business goals and needs.
 Media Place Partners can assist you by helping you evaluate the potential of OTT/CTV for your business.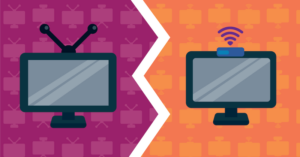 We recently broke down the reasons why traditional linear TV is – contrary to what the Netflix CEO might tell you – not dead or dying. But what's the actual difference...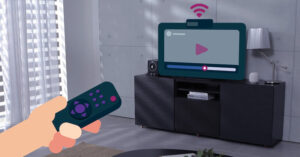 Staying current on growing advertising trends, like OTT, lets you reach millions of viewers. But remember – OTT video ads need to follow best practices. Find out what you...