Facebook Ads vs Boosted Posts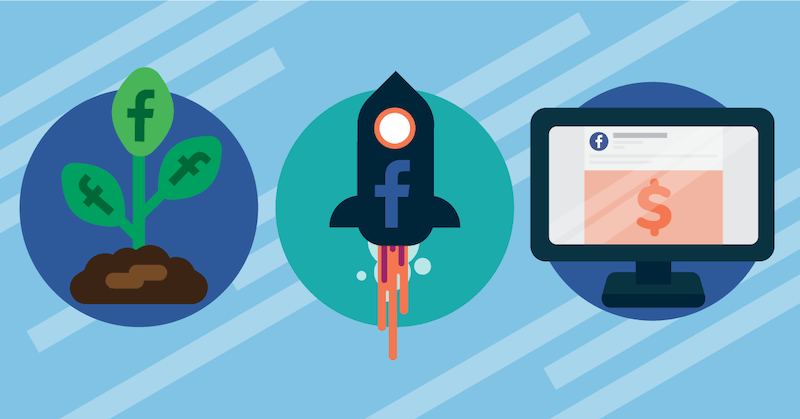 When considering Facebook advertising, it's important to have the Facebook Ads vs Boosted Posts discussion. In this article, we'll go through the difference and when to use each. It is easy to visualize by thinking of Facebook advertising in this manner – the closer you get to your audience, the more advanced your approach, with organic at the simple end and Facebook ads at the most advanced. 
As always, start any campaign by clearly defining your goals. Need help? Here's an article on SMART goal setting. With your goals in hand, let's get into Facebook advertising! 

What are

 

Organic Facebook Posts?
Organic posts on Facebook means unpaid. Anything you post on Facebook without paying is an organic post. This could be an event you attended, photos from vacation, sharing posts from other accounts or friends and so on. If you don't pay, the posts are considered organic.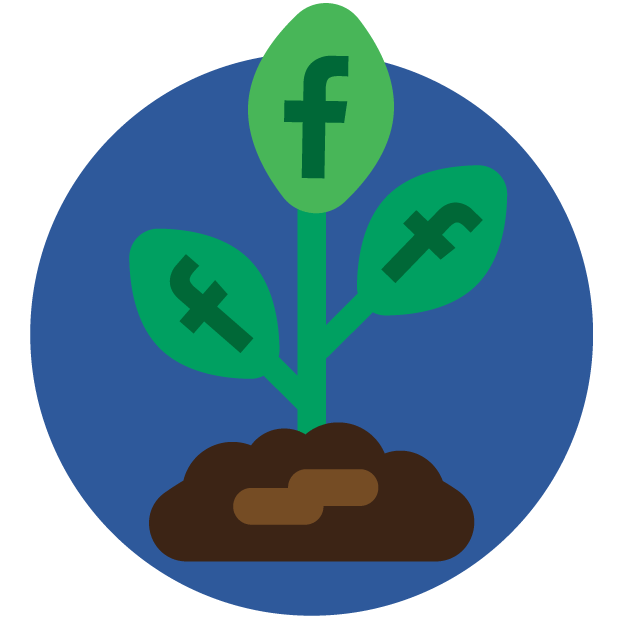 This sounds great, right? Posting on Facebook and reaching millions of eyes without paying a cent! Not so fast. Organic posts have very little reach and only a tiny subset of your fans or followers will see them because they are buried in the News Feed. Here's why: 
The volume of content created has risen and continues to rise exponentially. 

 "On average, there are 1500 stories that could appear in a person's Newsfeed each time the log in… for people with lots of friends and page likes, there are as many as 15,000 potential news stories that could appear any time they open the app. As a result, competition in the News Feed is increasing and it's becoming harder for any story to gain exposure." 

source

 

The Facebook algorithm has changed. 

As a result, anticipating organic reach is unpredictable. Facebook said it best – "Rather than showing people all possible content, News Feed is designed to show each person on Facebook content that is most relevant to them… To choose which stories to show, News Feed ranks each possible story by looking at thousands of factors relative to each person." – 

source

 
All that means that organic Facebook posts are going to reach a very small portion of your followers and an even smaller number outside that group. 
When to Use Organic Facebook Posts
Organic Facebook posts are best used for everyday updates and interactions with your followers. Ask them questions, share progress on your work, events, and company color. 
Avoid organic posts for important announcements that need as many people as possible to see. The reach for organic posts is small and unless you go viral, don't expect a big impact.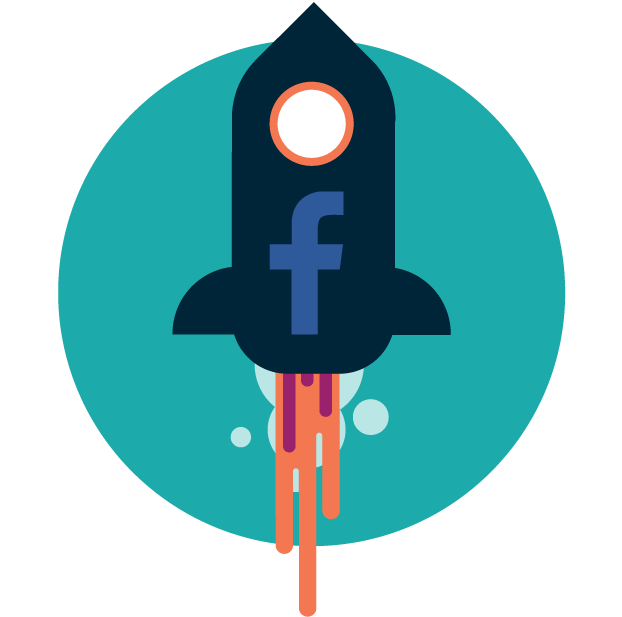 What are Boosted Facebook Posts?
Boosted Facebook Posts are the first level of paid advertising on Facebook. "Boosting" a post is paying Facebook to show what was originally an organic post to people that didn't see the original organic post. It's quick and easy to run a boosted post. 
But boosted posts aren't a silver bullet. Boosted posts are reach based, not lower-funnel objective based. That means if generating brand awareness or engaging with your community is a priority goal, boosted posts with page engagement objectives may work for you. We rarely suggest using boosted posts.  Here's why: 
Boosted posts are limited to one audience at a time. That means you won't be able to segment by age or other demographic information. 

 

Boosted posts offer no placement or device targeting. (Desktop vs. Mobile vs. Tablet)

 

Boosted posts have a limited duration of ad flights. There is no ongoing option.

 

You are unable to change the image used in a boosted post.

 

There is no optimization by creative performance. 
You are unable to transfer learning data from one boosted post to another.

 
When to Use Boosted Facebook Posts
As previously mentioned, if your focus is brand awareness or Facebook page engagement (likes, comments, shares). A boosted post may work.  Do not expect boosted posts to help with direct sales, off Facebook activity, or in generating leads. In general, we never recommend boosting posts because we believe that all the channels of your marketing effort should be working together, sharing data, and refining as you go. Boosted posts make that much more difficult to achieve. 
What are Facebook Ads?
Facebook Ads are advertisements that are run through Facebook Ad Manager. Facebook Ad Manager offers the widest selection of options for objectives, targeting, optimizations, and creative types and control. In short, if you are serious about running advertising on Facebook, you should be running Facebook Ads.  With Facebook ads you can do everything boosted posts can do plus: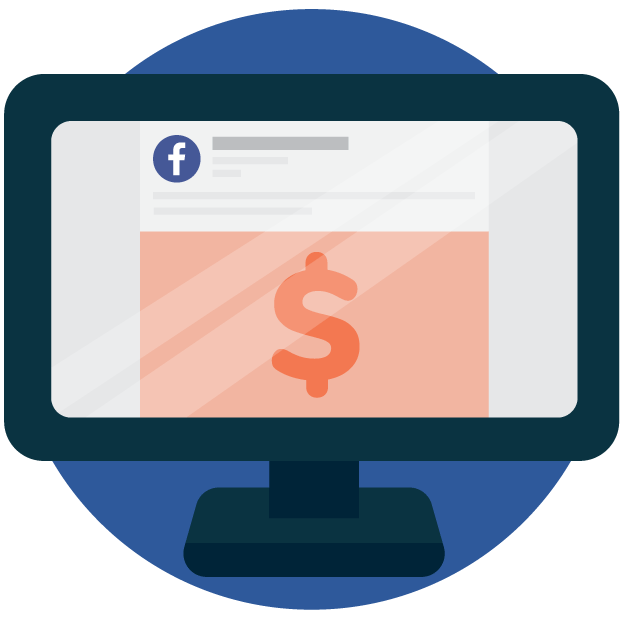 Choose different ad placements like Facebook News Feed side ads, Messenger ads, Instagram stories, instant articles, and Audience Network.

 

Use specific ad objectives like store traffic, conversions, and lead generation.

 

Maintain creative control by designing ads that fit your goal. Create carousel ads, add specific descriptions, and calls to action that drive people to take the next step. 

There are several creative and formatting options available in Facebook Ads that are not available to boosted posts.

 

Use advanced targeting to creative overlapping audiences, lookalike audiences and more.

 

When to Use Facebook Ads
Use Facebook Ads whenever possible for Facebook advertising. They can do everything that a boosted post can do, and then some. Let us know what works for you. If you have questions or would like to talk about your Facebook campaigns, our experts are standing by and ready to help!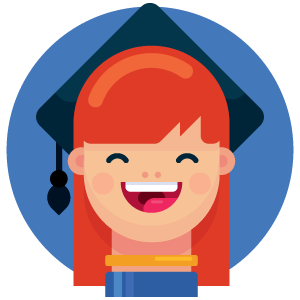 When do you use different types of Facebook posts?