MPP's Full-Funnel Marketing Crash Course: Part 1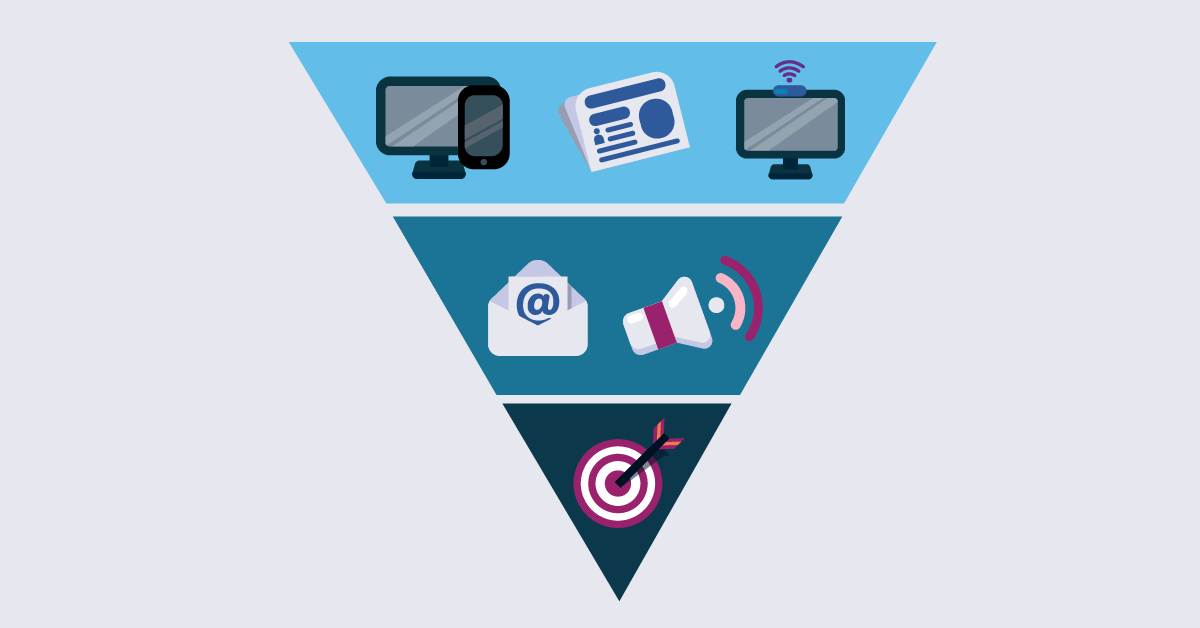 Full-funnel marketing isn't just a buzzword – it's a tool that modern marketers rely on to discover valuable insights about their customers and brand. The concept is quite simple. Imagine a funnel. This funnel is broken down into three stages – awareness, consideration, and finally, the decision phase. These stages represent the customer's perspective and mindset in relation to making a purchase from you.
What is Full-Funnel Marketing?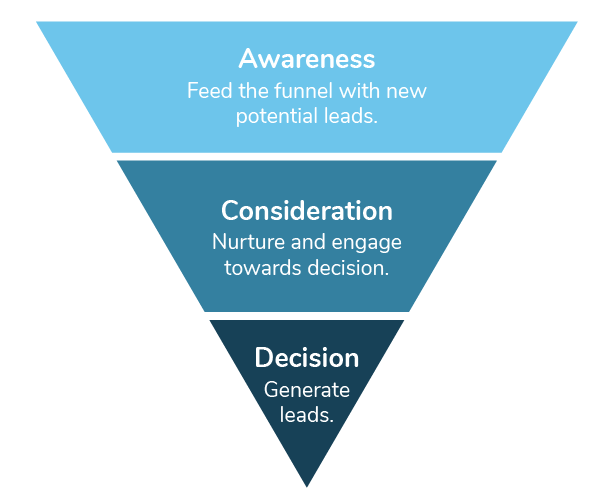 The top of the marketing funnel is the widest and captures as many potential customers as possible. As customers move down the funnel and it becomes narrower, your marketing strategies become more focused on those who are most likely to convert. It's rare to convert everyone who enters your funnel, so full-funnel strategies like those developed at MPP are designed to optimize each stage of the process.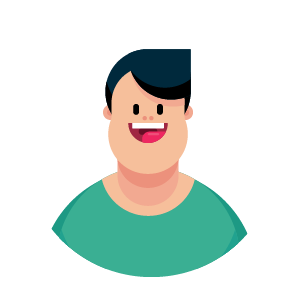 Take this example customer journey:
Josh has been given the very important task of buying a cake for his friend's surprise party. There are a few requirements– the cake has to be chocolate, gluten-free, and decorated with buttercream frosting. He has never ordered a gluten-free cake before, so there is a lot of research to do before he makes a decision. To begin his quest for a gluten-free cake, Josh might do something like this: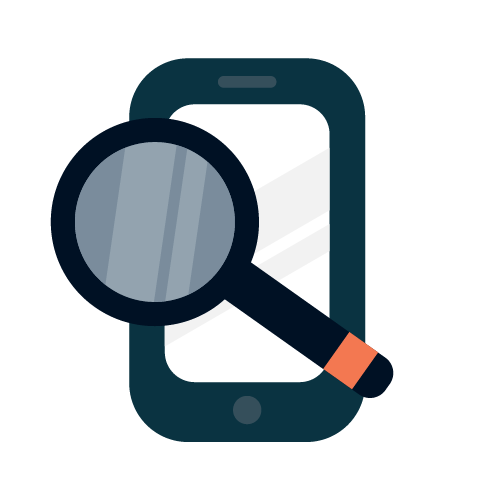 First, he Googles bakeries that offer gluten-free products.
Josh's general research indicates 5 bakeries within 10 miles that have gluten-free cakes available.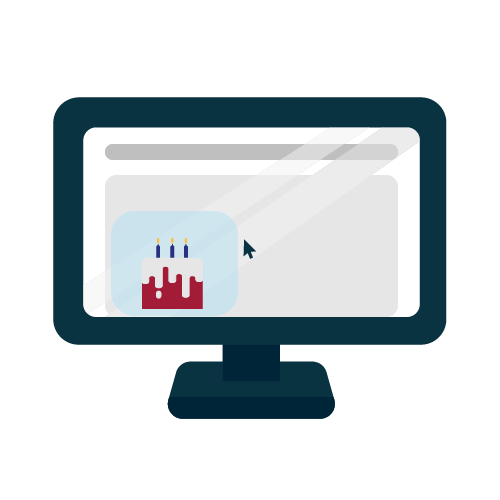 Next, he visits each bakery's website for more information on menus, flavors, and pricing.
Only four bakeries from his initial search offer gluten-free chocolate cakes with buttercream frosting. He fills out contact forms on each site to inquire if they can make the cake in time for the party. He also subscribes to a mailing list for 10% off his first order.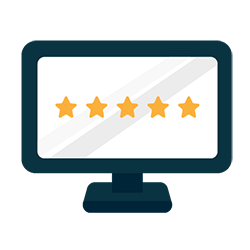 Then, he reads reviews.
Three of his options have stellar ratings, but one bakery appears to have an issue – dry gluten-free cakes. He doesn't discount this choice yet, but it does factor into his opinion.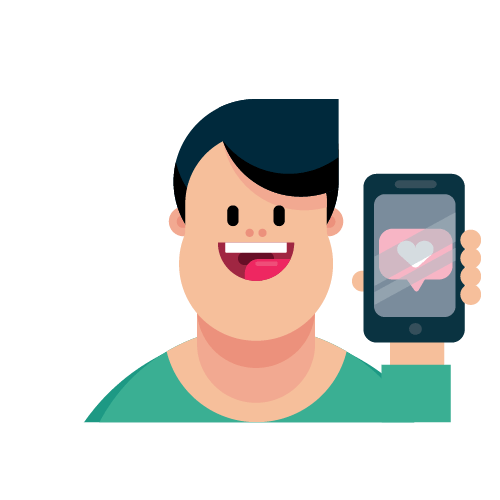 Later that day, Josh takes a social media break.
As he scrolls through Instagram, he stops on a picture of a beautifully decorated cake. It's an ad from one of the bakery websites he visited earlier.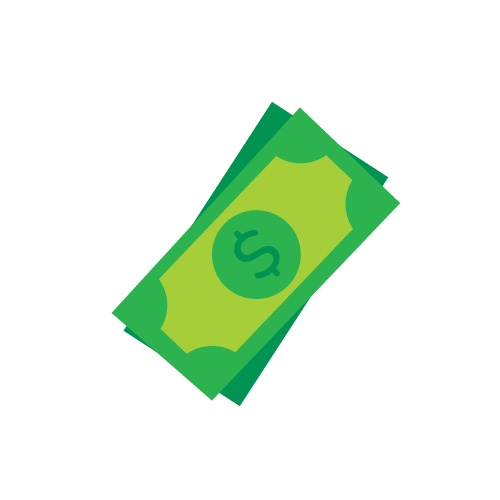 After thinking about it for a few days, Josh has finally come to a decision and purchases a cake. 
As you can see, Josh didn't purchase a cake from the first Google search result he came across. He moved from platform to platform and across devices, researching his options before making a decision. This is how a majority of consumers make purchases – according to MineWhat, 81% of shoppers conduct online research before making a purchase.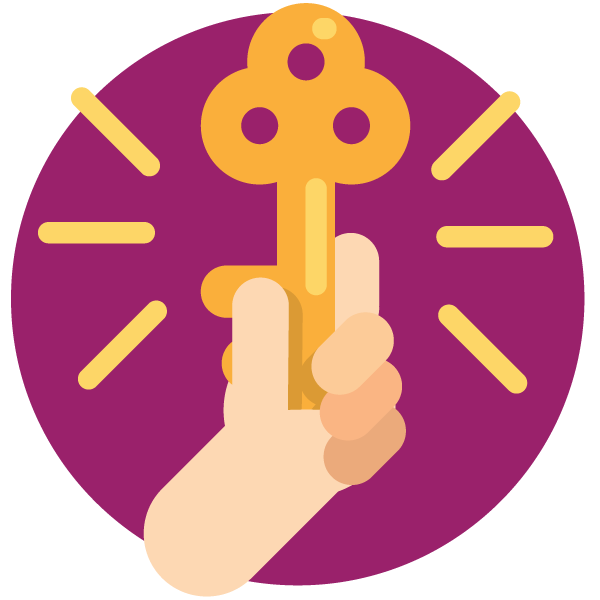 As marketers, the key to success is reaching the right people, on the right channels, at the right place, at the right time.

Benefits of Full-Funnel Marketing
Having a catch-all campaign for all your advertising might seem like a cost-effective way to achieve your marketing goals. As tempting as it is to cut corners to save a few bucks, the downsides to this outweigh the potential successes.
With a catch-all campaign, you're throwing something at the wall and hoping it sticks. Even if something works, you'll never know why it is working or why it isn't. That's why full-funnel marketing is so important. With this strategy, you know what marketing tactics work best for your audience depending on where they are in the funnel. With laser-pointed focus, you know you're not missing out on potential conversions. Here are just a few of the benefits of using full-funnel marketing:
It builds awareness and trust. Consistently producing content gives your audience a reason to keep coming back to you.
You can discover what parts of your marketing funnel are leaking, or where customers are leaving.
Following your customer journey gives valuable insights and data you can use to fine-tune your marketing strategy.
It consistently fills your marketing funnel – if you focus too much at the bottom of the funnel, your leads will eventually dry up!

Creating Your Marketing Funnel
You're convinced – full-funnel marketing is the way to go. How exactly do you start to build a winning campaign? Map out your marketing funnel. You can't optimize your strategy if you don't know what your funnel looks like! To get there, start by asking yourself these questions:
Who is your target audience? How do they interact with you?
How does your target audience discover your brand? Do they find you in Google results, through your blog, social media posts, etc.?
How many touch points do you have with your consumers? Are there actions associated with each touchpoint, such as website visits, form fills, etc.?
What offers can you give to your audience?

It's valuable to have different types of content to keep your prospects interested as they move down the funnel. Consider a white paper for consumers at the top of the funnel or a free trial for those further down the funnel.

How long is your sales cycle? In general, how long does it take for a customer to travel from the top of the funnel to bottom of the funnel?
Once you've thought through each of these questions, you'll be in the right mindset to start building your marketing funnel. 
We know that finding the right content to answer the customer's questions and nurture their opinion of you is a daunting task. A trusted partner like MPP can help you build a successful full-funnel campaign. In part two, we'll dive into the marketing funnel and learn all about specific marketing tactics you can use to keep your target customers engaged.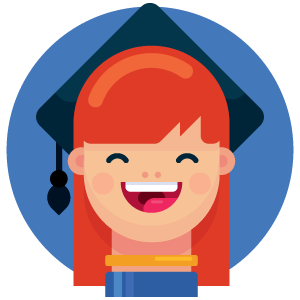 Interested in filling your marketing funnel?