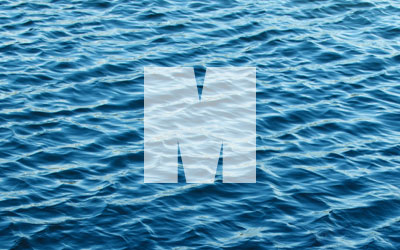 Media Place Partners, one of the largest independent media buyers in the Midwest, has added Mediaocean, the world's leading software provider for the advertising world, to its lineup of tools. Mediaocean will provide integrated cross-media management software, to help support and enhance MPP's client campaigns – across TV, Radio, Print, Outdoor, and Digital – including Display, Search, Social, and Programmatic.
Media Place Partners Co-Founder and Managing Director, Dave Kettler, explains, "We are thrilled to leverage Mediaocean's cutting-edge management platform to unify data compilation and analysis across mediums, systems, teams, channels and vendors. This partnership will be key in delivering our vision of a holistic media landscape to our current and future clients. MPP continues to lead by investing in the best for our current clients and future growth.  Selecting Mediaocean elevates us in the marketplace, immensely. "
In July, Media Place Partners was acquired by Grand Rapids-based Adtegrity, a move designed to position MPP at the convergence of traditional and digital media planning and buying. Adtegrity CEO Scott Brew explains, "Our plan in acquiring Media Place Partners has always been to elevate their already strong managed media capabilities to a level far above any of their regional competitors, allowing the Adtegrity brand to pivot and evolve in other exciting directions. The selection of Mediaocean's gold standard platform is a key piece in that plan."
Ramsey McGrory, CRO of Mediaocean said, "We're pleased that Media Place Partners has selected Mediaocean to provide foundational software to support media planning and buying workflows. Adtegrity is one of the earliest names in the digital media space and we are excited to play a role in their holistic media vision for MPP. We are committed to providing solutions that centralize data, making the most vital information easily accessible, allowing agencies to provide best-in-class cross-media services to their advertiser clients."
About Media Place Partners
Media Place Partner is one of the Midwest's largest independent media buyers, providing full-service localized cross-platform media solutions, at global scale. Media Place Partners' campaigns integrate cutting edge targeting and optimization across digital and traditional channels. Media Place Partners is an Adtegrity company.
About Mediaocean
Mediaocean is the world's leading media software company that automates every aspect of the advertising workflow – from planning, buying and selling, to analyzing and optimizing, to invoicing and payments. Mediaocean's open cross-media platforms power $140 billion in global media budgets, and have unmatched reach and bridge traditional and digital media. Mediaocean serves more than 80,000 users across agencies, advertisers, broadcasters and publishers worldwide. The company employs 900 people worldwide and is part of the Vista Equity Partners portfolio of software companies. Mediaocean is headquartered in New York with ten offices worldwide.