Optimizing Your LinkedIn Company Page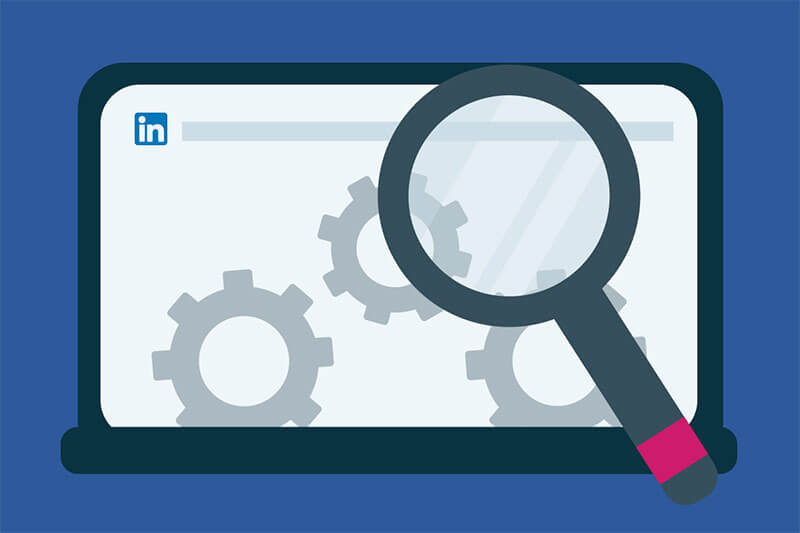 LinkedIn is more than a job-hunting and recruiting site. Users log in to read articles from thought leaders, share company news, and interact with their favorite brands. There are currently 55 million companies taking advantage of the amazing branding opportunities found on LinkedIn. Your company page can serve as a valuable channel to communicate and engage with your employees, your followers, and your community. In this post, you'll learn how to optimize your LinkedIn company page.
We want to know – is your LinkedIn company page optimized for engagement, or is it sitting and collecting dust? If your page needs polishing, we're here to give some tips to boost your LinkedIn presence. In this article, we'll tell you how to optimize your business information, best practices for branding, and ways to create engaging custom content so your LinkedIn company page reaches its full potential.

Optimize your LinkedIn profile
Did you know your LinkedIn company profile and page content is searchable on both LinkedIn and search engines like Google? If you take time to completely and accurately fill out your company page, you're more likely to drive highly targeted traffic to your business profile. Here are a few ways to optimize your LinkedIn company page information. 
Have an accurate About Section
First, fill in basic company information. This includes your website, location, phone number, and industry. In the specialties area, add keywords that describe the unique products or services you provide, so users have a clear understanding of everything your company does.

Write a keyword-rich description

The Overview section is where you can work some SEO magic. With 2000 characters to use, write a description of your company using keyword-rich phrases that describe your business, industry, and expertise. To determine the keywords that should be featured on your page, think about your key offerings and how users search for them. Strategically using the right keywords can direct people who are actively searching for your products or services directly to your LinkedIn company page.


Add a tagline

Think of your tagline as an elevator pitch. In 220 characters or less, you want to convey who you are, what you do, and why you do it. The tagline shows up near the top of your profile, right under your logo.

Create a custom URL

When you create a LinkedIn company page, your default URL looks something like this: https://www.linkedin.com/company-name/12345/. Luckily, you can create a custom URL that looks more professional and makes your page SEO-optimized. To create a custom URL, go to the Admin Tools Tab and select Edit Public URL. Enter your new URL and save. It's a small step, but an important one!
Include a CTA button

Finally, add a compelling CTA. These buttons are built into the LinkedIn platform and offer five different CTA choices – Contact Us, Sign Up, Visit Website, Learn More, and Register. Select the CTA based on the action you want your page visitors to take.

Maximize your LinkedIn branding
Putting some time and effort into your branding will help your LinkedIn company page stand out from the competition and boost your credibility. Below are a few tips on how to make your branding shine.
Your Logo
Your logo is the first thing users will see before clicking on your profile. Ensure your logo displays correctly by cropping it into a square that is 60×60 pixels or larger. If your logo is not in a square format, it won't upload. There are many free online tools for cropping images if you don't have photo editing software.
Your Cover Image
These eye-catching banners run across the top of your LinkedIn company profile and can be used to promote new products, celebrate holidays, showcase company culture, share company awards, and more. To maximize the quality of your cover image, use high-quality images/graphics with limited text for optimal display across all devices. Your cover image can be adjusted to fit different screen sizes which could involve trimming the image horizontally or vertically.

Other Photos and Videos
Sharing photos and videos on LinkedIn company pages drive engagement with your network – images typically result in a 2x higher comment rate and video gets 5x more engagement. Upload images and videos in the correct sizes and formats because once they are published, they cannot be resized. LinkedIn recommends your images be a 3:2 ratio and at least 552×368 pixels to display properly. Videos display at either 1:2.4 or 2.4:1 and can be as short as 3 seconds with a maximum run time of 10 minutes.

Creating custom LinkedIn content
Your LinkedIn company page information is completely filled out, your branding looks great, and you've shared engaging company photos and videos with your network – all vital to boost your presence and credibility. But how do you truly optimize your page?
Custom content
Regular page updates help maintain visibility with followers and help your ranking on search engines. Consistent content is indexed and helps the search engine recognize your page as a valuable source of information. Custom content can be created in a variety of ways:
Write thought leadership pieces

If you want to grow your personal brand, posting thought leadership pieces to LinkedIn can establish authority on specific topics or in specific industries. These long-format articles establish trust with customers and can even drive demand for B2B businesses. If you are a business, consider posting long-format content directly to your blog or website, then share these articles on social media sites like LinkedIn. If your thought leadership pieces deliver real value to your audience, they will come back for more.

Stream live videos

This new and engaging feature allows brands to host live events, webinars, workshops, and more. Viewers can comment and react in real-time to your live-streamed content. To broadcast live video on LinkedIn, your company page needs to be approved through an application process. This ensures that high-quality, professional content is shared.

Establish career pages

Career pages enhance your company profile by giving audiences a look into your organization, culture, and jobs. In the Life tab, you can showcase employee-generated content, testimonials, and more. These pages are highly customizable and give your audience a well-rounded overview of what your company is all about. To add Career Pages to your LinkedIn company page, you will need to connect with LinkedIn sales.

Optimizing your LinkedIn company page is easier than you think
There you have it! Your LinkedIn company page can be optimized using the simple steps above. Make the most of your page by completely filling out company information, keeping your branding on point, and creating custom content. You'll showcase the best version of your company and keep your followers coming back for more.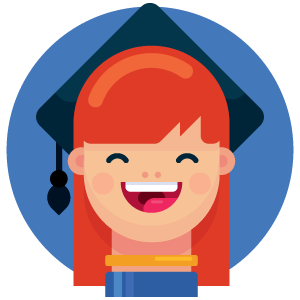 Interested in advertising on LinkedIn?