Social media for schools, the top 5 tips for success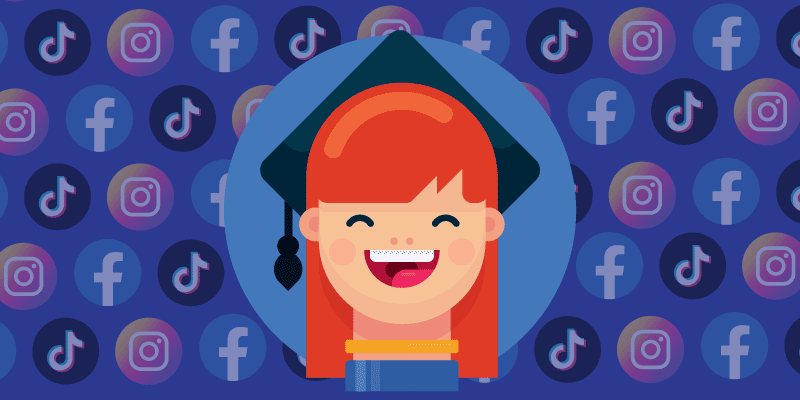 How do students choose which college or university to attend? Academics are important, of course – but most students want to choose a school they feel connected to. What better way to foster that connection than by using social media for schools? Social media is a great way to express your campus's voice, values, and personality – and that can impact students' choices. In fact, a Niche Partners study recently revealed that 73% of students use social media while researching schools.
The numbers don't lie – you can't afford to neglect your social media presence. The question then becomes, of course: what next? Let's dig in to our top tips for social media for schools.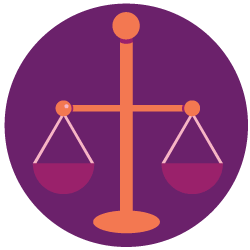 Social media for schools tip #1: Be consistent.
As always, when talking about maintaining a social media presence, our #1 piece of advice is to post consistently and reply to comments. "Consistently" doesn't mean that you must post multiple times a day – just pick days and times that work for you and stick to a schedule. Being consistent with your posts is a great way to build trust and community with your audience. Your schedule will be unique, but a sample social media posting cadence might look like the following: one Facebook post per weekday, three Instagram posts per week, and one TikTok video per week.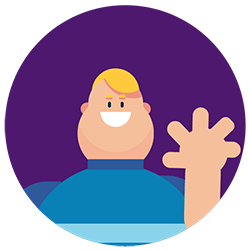 Social media for schools tip #2: Engage with your followers.
Remember that maintaining a social media presence is not just about posting new content (although that's obviously important) – you need to engage with the people who are engaging with you. If your post gets comments, whether positive or negative, make sure to respond! Responding to positive comments is a good way to build rapport, and responding to negative comments will show your audience how your school handles negative feedback. In general, engaging with your followers will build a sense of community that will feel welcoming to potential students.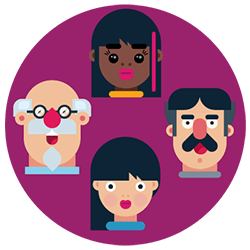 Social media for schools tip #3: Feature real staff, students, and alumni.
Students want to be able to picture themselves on your campus. A great way to achieve this is by posting real people's stories on your social channels. There may be situations where you don't have your own photo on hand for a specific post, but whenever possible, you should use real photos of real people with a connection to your school.
Stock photography has its uses. But the point of sharing on social media is to build authenticity and rapport, and potential students will be able to sniff out stock photos immediately. Using photos, names, and stories of real people is a great way to give potential students a glimpse into life on your campus. It allows them to put themselves in the students' shoes and see what kinds of successes they too could achieve. If you have school-related hashtags (and you should!), browse through them and seek out user-generated content you can get permission to use. This feels authentic and further builds a sense of community.
Using real people works well for both paid and organic strategies. Paid advertising is a good way to attract potential students, and organic social posts are good for maintaining a connection with them. One example of a way to achieve this would be to feature a real student (with their name, photo, and a quote) on a billboard, and then expand on that student's story in an organic Facebook post.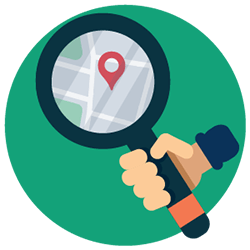 Social media for schools tip #4: Consider a virtual campus tour.
One specific content idea you may want to try is a virtual campus tour. Making an in-person campus visit might be an ordeal for some potential students, especially if they'd be coming from far away. They may not want to commit to making the trip – but a virtual campus tour would be much more attainable! A virtual tour likely won't take the place of an in-person visit, but it can be a low-commitment way for a potential student to try your campus on for size. Pick a specific time and place, advertise the tour on your social channels or via display advertising, and then do the tour as an Instagram or Facebook live. Going live will give potential students the opportunity to engage with the tour guide and ask questions.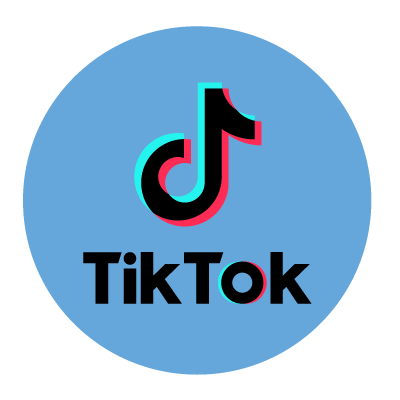 Social media for schools tip #5: Try new platforms.
If you're trying to reach a younger demographic, you need to meet them where they are. That's why you may want to consider advertising and building up your social presence on sites like Instagram and TikTok. These are the #2 and #1 most downloaded apps worldwide as of 2023 and around a third of Instagram's users are between the ages of 18 and 24. Nearly 40% of TikTok's users fall into that same age demographic. If you want to reach potential students, this is where they are! Make sure to create content that feels authentic to the platform – what works on LinkedIn won't necessarily work on TikTok. This strategy takes some careful thought and planning, but the payoff is well worth it.

There are all sorts of ways you can grow and nurture your social media presence to attract potential students. The possibilities are endless, but we hope that these 5 tips are enough to get you started!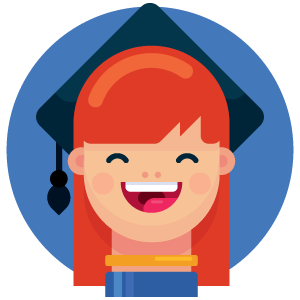 Ready to talk to some education marketing experts about social media for schools?