The Cost of Hiring An Agency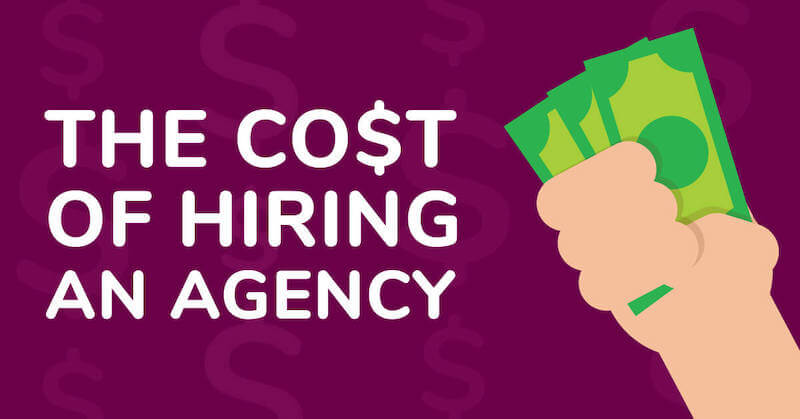 The cost of hiring a marketing agency
If you've ever researched the cost of hiring a marketing agency, you'll notice a lot of numbers floating around. Some agencies offer rate sheets for different services. Some offer package deals. And some might not give you any pricing until you fill out a form and chat with them. As you may have discovered, there is no flat fee for marketing or advertising services. That's because there is not a single strategy that works for all businesses.
A major misconception about hiring a marketing agency is that it's expensive. Say the word agency and people see dollar signs. It's true that digital and traditional marketing is a pay-to-play world. However, this doesn't mean seeking an agency's help will break the bank. Most businesses don't need Super Bowl commercial productions – they need help boosting their day-to-day marketing efforts using strategies like paid media, SEO, and social campaigns.
With an agency, you're hiring a whole team of experts who want to help your business do better. Need to buy some billboards to blast your message along the busiest highways? You got it. How about a compelling social campaign that drives traffic to a landing page? No problem. The beauty of agencies is they can be a one-stop shop for all your marketing needs. They can fill in the gaps in your marketing strategy and break down data to drive winning results.
It would be nice if agencies had a set price like groceries or gas, but it's not that simple. There are many variables that affect cost. Agency prices shouldn't be a secret, so we'll do our best to shed light on this topic. We'll go over the typical costs of using an agency, what services you're paying for, and questions for you to consider before reaching out to an agency.

Agency fees: what are you paying for?
The cost of hiring an agency depends on several factors, but what exactly are you paying for? Most fees fall into a few categories:
Paid Media, Production, and Agency Fees.
Remember, when you work with an agency, you're gaining a group of experts in a variety of disciplines. You're paying for their thinking, strategic planning, problem solving, and design. Let's break down some common elements that impact the final costs.
Production Services
Most agencies follow a similar model of fees and commissions based on services delivered to the client. These fees apply to different services they provide and are usually listed on a rate sheet. This can include:
Photography
Landing page creation
Video production and editing
Animation
Design work
Creative iterations
Service costs are fairly cut and dry – if you need a landing page, you are charged for a landing page. Different markets will have different rates.
Paid Media/Media Buying
Paid Media is usually the highest percentage of a marketing budget. Media buying is the process of running an advertising campaign, including purchasing space for advertisements, placing those advertisements, and measuring the results of these efforts. This can be anything from paying Facebook to run ads or purchasing a TV spot through a streaming service. Media buyers focus on getting the most impressions from the right audience at the lowest cost. Some agencies charge a commission for broadcast and digital media buys. A typical range is 15-20%, although this may vary.
Some businesses look at media buying and consider doing it themselves to save money. Sure, you could tackle media buying, but without experience, you may end up wasting your marketing budget. Many businesses fail with media buying and planning because they don't have the right guidance or expertise. That's where a good agency shines. A marketing agency can provide strategy around your goals and work with you to build a cohesive approach to growing your business. It's the difference between buying a billboard because the CEO sees it on her way to work, and buying a billboard strategically based on your growth goals.

Agency fees
Marketing agencies charge clients in several different ways. Fees may come in the form of retainer, billed on actual hours, a percentage of your media spend, or a combination of those options.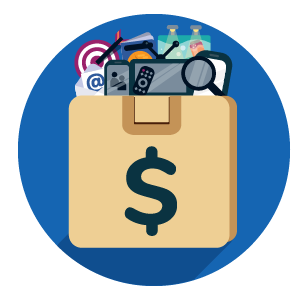 Retainer billing is becoming quite common. In this model, clients pay a monthly fee to cover the costs of the agency managing their account and campaigns. Retainers are normally much less than the cost of hiring someone in-house to do the work, plus you get the benefit of a team of experts. Retainers are regularly paired with a percentage of media spend and have a minimum time commitment. This helps the agency staff up to manage large accounts and cover their overhead costs in technology, equipment, and production.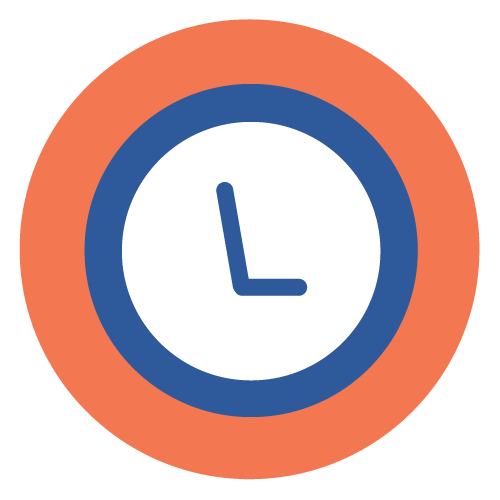 Billing by hours is the cost you pay the agency for their time to do strategy sessions, digital planning, workshops, presentations, research, revisions, meetings, and anything else you might need them to do. Hourly billing does not include your media spend. Agencies set these prices, so they will vary based on agency and location.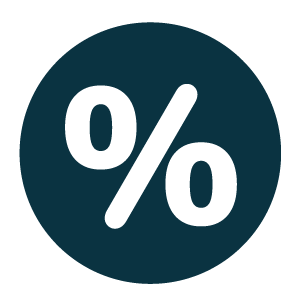 Percentage of media spend used to be the main way that agencies charged clients. In this model agencies take an agreed upon percentage to cover their client costs. This includes costs like staffing, platform access and fees, production, account management, campaign optimization, reporting and more.

Business objectives
Another cost to consider is your business objectives. Are you looking for modest growth in the local market or are you expanding into a more competitive region? The bigger your goals (and competition) are, the more expensive things will be. Look for an agency that starts with a Discovery meeting. This helps translate your business goals into a marketing strategy. Findings from Discovery are used to build a strategy to reach your goals. The strategy then gets down to the tactics that will be used, culminating in a media plan.
The cost of your media depends on your budget and your goals. Being transparent about your budget will help agencies provide the most efficient solution, and potentially save you money. It is fine to not have an exact budget – an estimate will work.
When considering your budget, keep in mind that many agencies have minimums. Typically, these are not arbitrary numbers picked from a hat. In most cases the agency has spent considerable time and resources determining the size and types of campaigns that match up with their agency and keep them profitable. If your budget is too small for the agency you are talking to, they should help you evaluate if you need to increase your budget to meet your business goals. Or they may recommend an agency partner who can meet your needs within your budget.
Current Resources
The assets and resources you have in-house also affect costs. For instance, if you have a marketing department with graphic designers, you won't need to use an agency for design work. If you have no current marketing staff, you'll need more help to get your campaigns up and running. The more you know about your in-house capabilities, the quicker an agency can tailor an advertising plan that suits your needs.
We've listed a lot of factors that impact pricing. This isn't comprehensive and depends on the agency you're working with. Don't let this scare you! At the end of the day, your decision comes down to doing what's best for your business. How much would hiring your own marketing team cost? How much time and effort would it take for you to start creating and tracking campaigns yourself? With an agency, you get an entire staff of advertising professionals along with the technology and programs they use.

When should I reach out to an agency?
Businesses know when it's time to scale their marketing but aren't sure how to grow effectively and efficiently. Is it time to reach out for help? Here are a few problems that may sound familiar to you: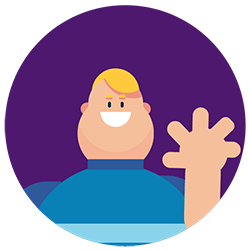 You can't track what is working
If your marketing efforts are hit or miss, you may have decided that certain strategies don't work for your business. Unless you're tracking analytics on every marketing strategy, you'll never know what is truly making a difference. You're missing opportunities to gather information from your audience without analytics. Marketers test, track, and analyze campaign results to determine what works and what doesn't.
Your marketing team doesn't have the expertise
Even if you have an in-house marketing team, they might need extra help with certain types of tasks. An agency does not have to take over your entire marketing plan. In fact, they can be excellent at amplifying existing efforts. Sometimes outsourcing specific tasks can make your in-house efforts more effective.
You're doing everything yourself
On the other side of the coin, if you're a one-person marketing team, you may be stretching yourself too thin. Juggling social media, website updates, email blasts, and following leads is a daunting job. Leveraging help from an agency can free up time for you to focus on other business priorities.

Demystifying the costs of hiring an agency
If you're overwhelmed by all the advertising opportunities available, looking for performance metrics across multiple platforms, or attempting to maximize ROI, then it might be time to connect with an agency. The key is to find an agency who are experts in their field and work as an extension of your marketing team.
There are several factors that can impact the scope, components, and cost of a marketing plan. Agencies have set fees for their services, but things like your business goals and in-house capabilities also affect the cost. Directly contacting an agency is the best way to figure out if their services will benefit you and are within your budget.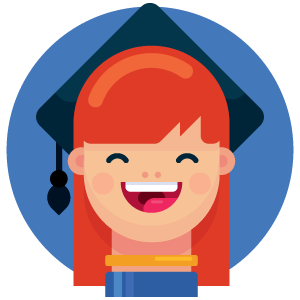 If you're considering using a marketing agency, we'd love to help. In a quick phone call, we can help you determine if an agency is a right fit for you and your goals.