3 Best Facebook Creative Types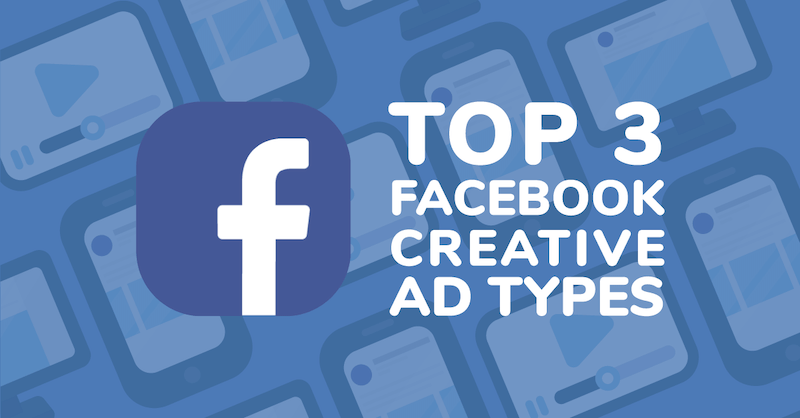 With a user base closing in on 3 billion as of 2021, it's hard to overstate the importance of considering Facebook as part of your marketing strategy. Whether your audience is hyperlocal or across the globe, it's almost a certainty they can be found on Facebook. This article shares the 3 best Facebook creative types and how to use them.
But there's more to Facebook strategy than simply tossing up a basic static ad and hoping for the best. Facebook is constantly unveiling new and innovative ways to advertise. In fact, there are so many ways that it can feel kind of overwhelming at first! We'll cover some of the more unique advertising options another time. For now, our experts have broken down the top three best Facebook advertising formats. We'll briefly cover the details of what they are and how they can be used most effectively. If you're new to the world of marketing your business on Facebook, these are the tried-and-true formats you'll want to familiarize yourself with first.
Meet the 3 best Facebook creative types: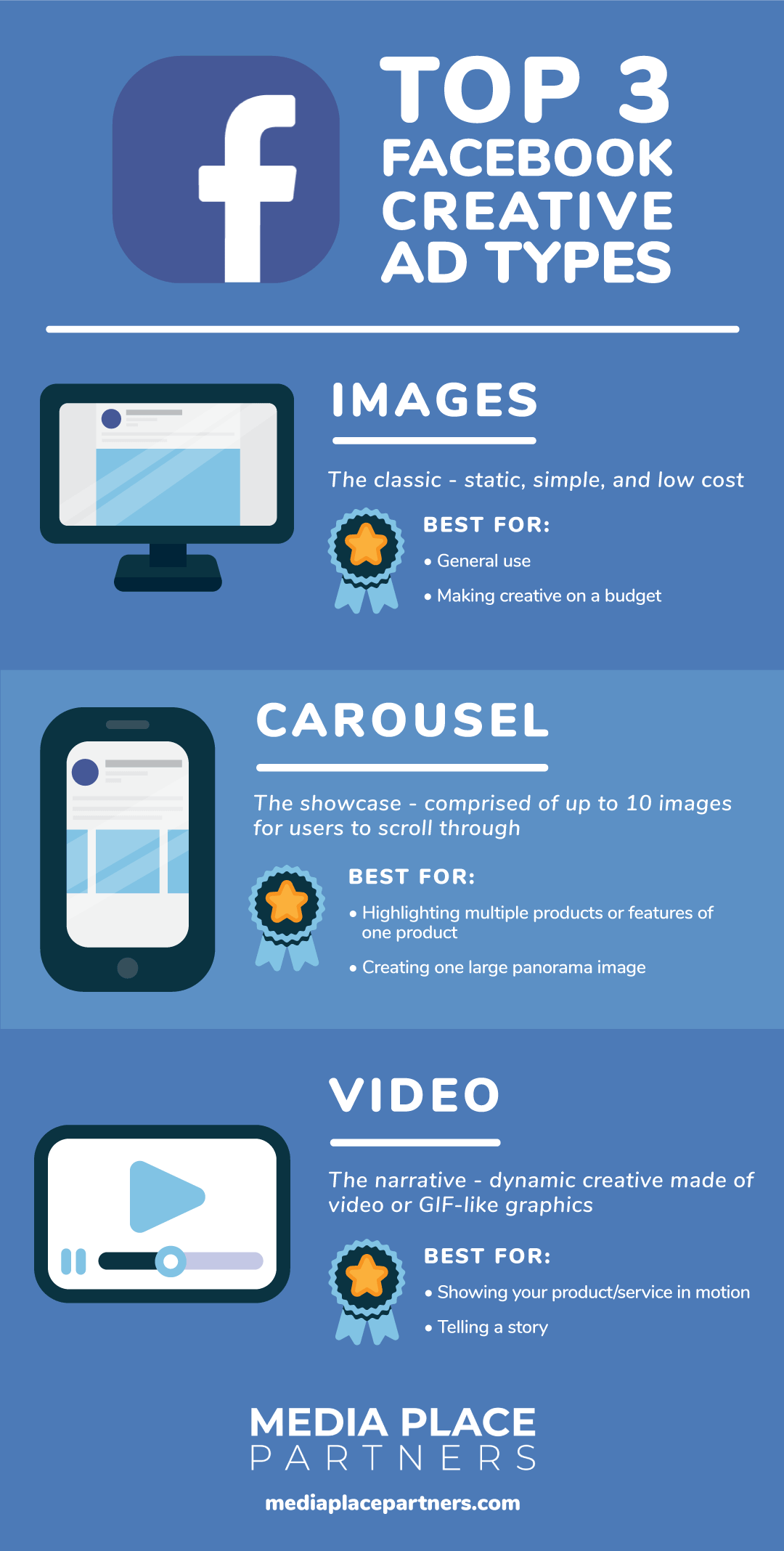 MPP can help with your Facebook ad creative
With such a massive user base, advertising on Facebook can feel daunting – but with a better idea of what you can achieve by using different ad formats, you're well on your way to success! MPP offers advertising creative and art direction for all kinds of Facebook campaigns. If you need any additional guidance, our Facebook experts are ready and waiting to answer any questions you may have. You can also always check out our other social media cheat sheets here.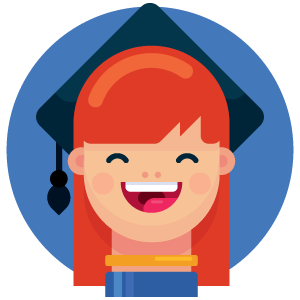 Need guidance on your next Facebook campaign?