The Essential Guide To Google Business Profile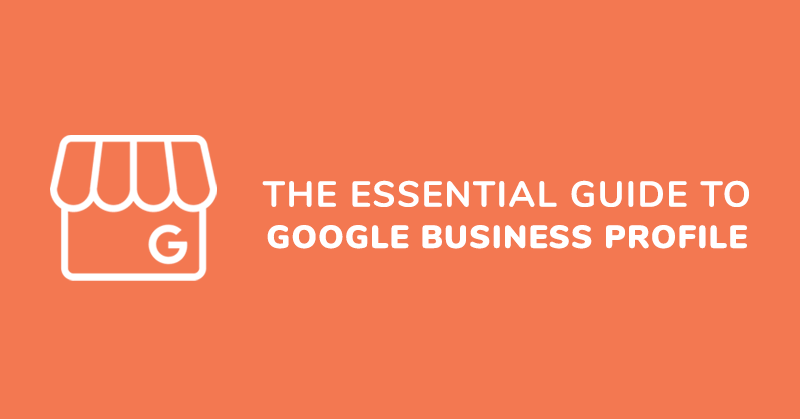 What is Google Business Profile?
Did you know one of the best marketing tools for your business is 100% free? Google Business Profile (formerly called Google My Business) improves the chances of users finding your business on Google and Google Maps. If you aren't already using this tool, you're missing out on a bevy of benefits.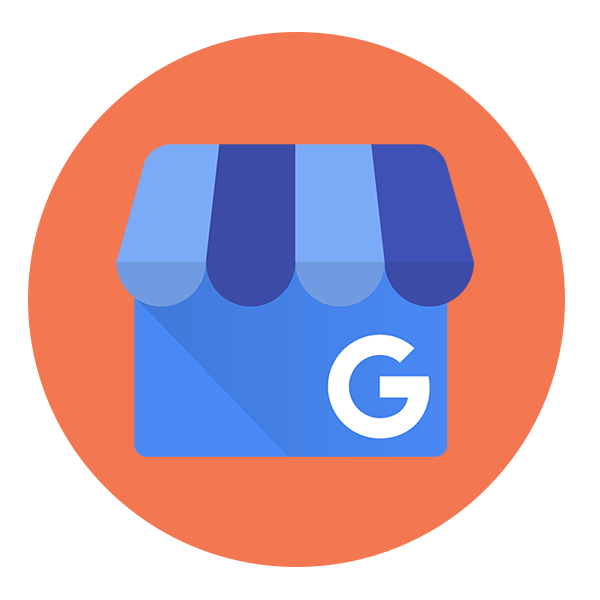 Google Business Profile is Google's official business directory. It allows the search engine to display information about your business whenever someone searches for it online. Google Business Profile and local business websites found that
64% have used GBP to find contact details for a local business – and this figure is likely to grow.
You can manage your business name, location, and hours, respond to reviews, upload pictures, and more. A polished and completed profile boosts your credibility and makes it easier for potential customers to find you online. 
Getting started on Google Business Profile is simple. All you need to do is claim and verify your free profile and fill out business details. Once your profile is set up and claimed, you can adjust how your business shows in Search and Maps, and with some strategy in place, improve your organic search result ranking. 
Want to discover how to set up your profile and the other great benefits Google Business Profile has to offer? Keep reading to learn how! 

How to create a Google Business Profile
You already know Google Business Profile is free to set up. It's also easy to complete. Follow these steps to correctly set up your Google Business Profile in a matter of minutes.
Firstly, visit the Google Business Profile create page and search for your business name. If your business pops up, a profile is already set up – skip to the How to Claim a Listing on Maps section below to learn how to claim it.
1. Adding Your Business
If your business does not appear when you search, click the "Add your business to Google" link.
2. Fill Out Your Business Name 
Use the real name of your business. Don't stuff this field with keywords or your listing could be suspended.
3. Choose the Category That Represents Your Business  
You may see several options that fit your business, but choose the one that describes it best. This category has an impact on how Google displays your information. You can add up to 10 secondary categories.  MPP has options to help you determine what categories your competitors are using. Contact us today to find out more.
4. Choose Your Location That Displays on Maps
5. Add Your Address  
Fill out your entire address including information like street name and number, zip code, suite, floor, etc. Your NAP (name, address, phone number) should appear EXACTLY the same everywhere: your site, Google Business Profile, Facebook, and so on. These "citations" are a signal Google uses to determine the accuracy of your information.  If your NAP varies, even slightly, that's not a positive signal.
An additional address note: If an employee is not actively at your location during business hours, you should hide your address. If you're running a business out of your home, you should also consider hiding your address.
6. Supplemental Business Information 
Let Google know whether you serve users outside of your location. For example, a pizza shop with delivery options would qualify. If you serve customers outside of your building, add the areas you serve by city or zip code.
7. Add contact information
Provide business contact information like phone number and website URL.
8. Add imagery
Use high-quality imagery on your profile for a polished look. Before you grab just any image, follow these steps to optimize your photos.
Gather or shoot the following images for your Google Business Profile:
Your logo
Cover photo (this is arguably the most important image, as it's the one that shows up on Search and Maps)
An external view of your location
An internal view of your office or store
A photo of the owner or team member
At least one photo demonstrating the product or service
With your photos gathered, name them properly following this template:
Company_City_Category_Description.
For example, our cover name would be:
Media_Place_Partners_Grand_Rapids_Marketing_Agency_Logo.jpg
Use both the primary and secondary categories you selected to help spread out the keywords.
For example: Media_Place_Partners_Grand_Rapids_Advertising_Agency_Cover.jpg
Do not duplicate photo names. Use the description portion to identify the photos. We recommend taking all your photos on a smartphone so that your photos are geotagged. If you did not take them on a smartphone, you should geo-tag your photos. Contact us for help with geo-tagging your photos.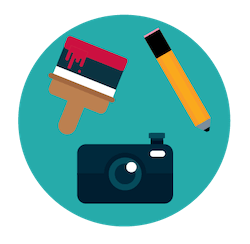 Remember to follow these best practices when uploading photos:
Files should be JPG or PNG
Logos should be a minimum of 720×720
Covers should be a minimum of 1024×576
Keep each photo under 5MB
9. Verify Your Listing
We've made it to the final step – verification. Google confirms the physical location of your business and checks whether you're authorized to own a listing by sending a 5-digit verification code. There are several ways to request a code and verify your Google Business Profile listing. Choose one that works best for you.
By postcard
By phone
By email
Instant verification
Bulk verification

How to Claim a Listing on Maps
If your business is already on Google Maps but you can't access it, you can claim the listing by following these simple steps:
Open Google Maps
Enter your business name
Click on the business you'd like to own
Click claim this business – Manage now
Select a verification option
That's it! Once your business is verified, you have control over the page and can update it when needed.

Benefits of having a Google Business Profile
Your Google Business Profile is set up and verified. Now, start reaping the benefits Google Business Profile gives to local businesses. 
Boost local SEO
As a search engine product, it's no surprise SEO is factored into your Google Business Profile. Stay on top of your profile to boost your rankings in local business searches. We'll go over some factors used to determine ranking below.
Proximity – Where are you located? Local users want to find businesses that are close to them. This is one of the many reasons it's important to make sure your address is accurate!
Relevance – How well does your business fit the search intent of the user? Clearly define what your business does or the services you provide.  
Prominence – This is all about activity around your profile. Is it buzzing with activity or need some spiffing up? Keep it fresh with recent photos, reviews, updates, etc.
Review Velocity – The quality of reviews impacts ranking. The speed at which reviews come in (review velocity), matters as much, if not more. MPP has strategies to help your business improve your review velocity, contact us for more information.
Keep in mind that Google Business Profile is not a comprehensive tool for your local SEO. It must work hand in hand with other SEO strategies, like content marketing. Keep your profile accurate and support ongoing SEO efforts with well-optimized website and content.
Improve visibility on Maps and Local Pack listings
The Local Pack is the prominent map and list of businesses at the top of the page when you search for places. This prime piece of Google real estate displays relevant local businesses when users search for places and shows where your business is located on the map, the contact number, store hours, reviews, and more.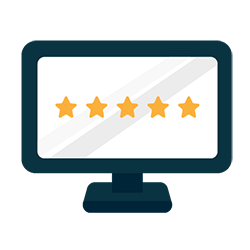 Reviews, both good and bad, have a major impact on consumers' perception of your business. They also impact your local SEO and your Local Pack position. Reviews that show up on Google Business Profile come directly from Google users. These are not an aggregate of ratings from sites such as Facebook or Yelp. A ton of glowing Google reviews help boost your business to the top of results.
That brings us to the elephant in the room – bad reviews. Although we pat ourselves on the back every time a positive review rolls in, remember that even the best of us have encountered a disgruntled customer or two.  
 
Responding to negative reviews is an opportunity to highlight your customer service skills. Whether good or bad, reviews are highly visible and give insight into what your customers think and how you respond to them.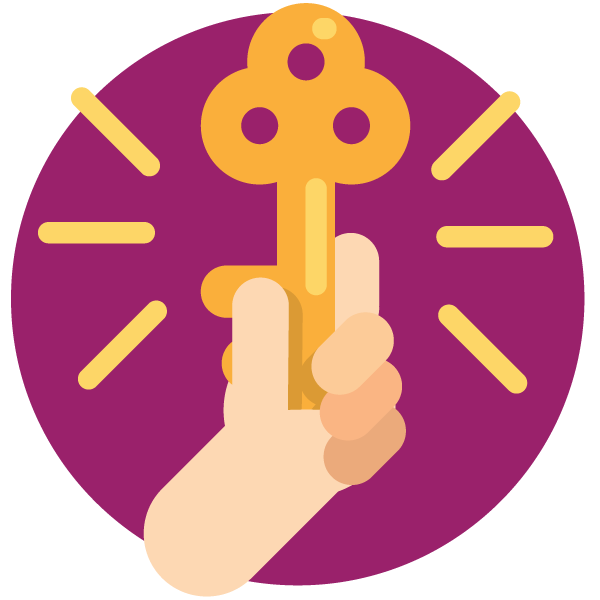 Whether good or bad, reviews are highly visible and give insight into what your customers think and how you respond to them.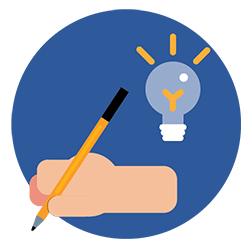 Use Google Posts
Google Business Profile Posts is a feature that allows businesses to share announcements, offers, events, products, and updates about their business with posts that display in Google Search and Maps. Posts can contain up to 1500 characters of text and up to 10 photos or videos. This is a great opportunity to engage with your audience by sharing events, highlighting products, promoting special offers, sharing news, and more. Using this feature keeps customers in the loop and can help boost the visibility of your Google Business Profile.
Valuable insights are baked right into the Google Business Profile platform. Your insights dashboard provides data derived from your Google Business Profile listing.
Views – This shows the number of views your business profile, photos, and posts are getting.
Search Queries – Learn and understand how consumers find your business. Did they use a direct search, a discovery search, or a branded search to find you? Discovery searches refer to generic searches like "Mexican restaurant near me." Direct searches are searches made by users who are already familiar with you and conducted a search using your business name or location. Branded searches customers who found your listing searching for a brand related to your business.
Customer Actions – This is an overview of the actions customers took on your listing. There are a variety of actions users can take on your profile, including:
-Visits to website
-Direction requests
-Requests are broken down by zip code, city, or state
-Phone calls
-Messages

Ready to start using Google Business Profile?
Google Business Profile is changing the way consumers find and engage with local businesses. Google continues to improve local search queries with answer boxes, related questions, and even results appearing in the suggestion drop-down menu. If you want to continue to reach your audience and attract customers, be sure to update your profile often and keep information accurate.
The steps above are for basic setup. There are several additional optimization steps you can take to make your Google Business Profile profile stand out amongst your competitors. MPP can assist you in optimizing your Google Business Profile profile and provide more strategies for citations, reviews, and engagement.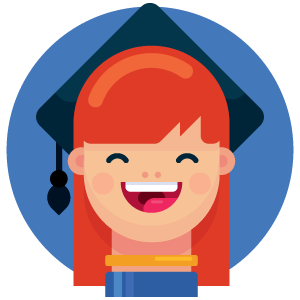 Contact us today for a review of your Google Business Profile.