Facebook Advertising Cheat Sheet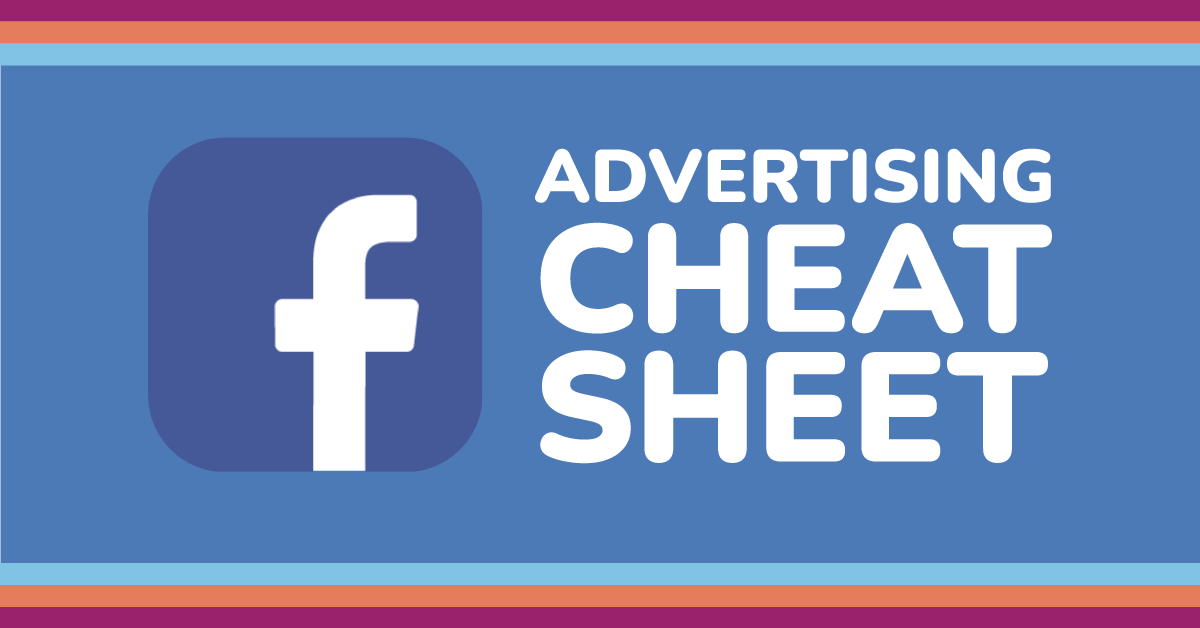 So you've made your Facebook profile all nice and professional, following all the guidelines down to the last pixel. But what good is a stellar business page if you're not getting any eyes on it? It's time to dive into the world of Facebook advertising and our Facebook Advertising Cheat Sheet!
But just like their profile guidelines, Facebook advertising best practices can be difficult to sort through, and are always subject to change. That's why we've pulled our experts together to create this Facebook Advertising Cheat Sheet! No more going through the painstaking work of making awesome creative, only to find out it will need to be redone because of some best practice you missed. We've got you covered.
Meet the Facebook advertising cheat sheet
By following our cheat sheet, you can ensure that your creatives are:
Saved in an acceptable format
The proper dimensions and file size – no more blurry images!
Optimized for Facebook's platform, taking into account overlays and calls-to-action
Keep these best practices handy while creating your Facebook advertising so you can focus your energy where it belongs: making dynamic creative that will draw attention to your brand for all the right reasons. 
Stop wasting time trying to find the right sizes when you could be spending time making your Facebook advertising shine!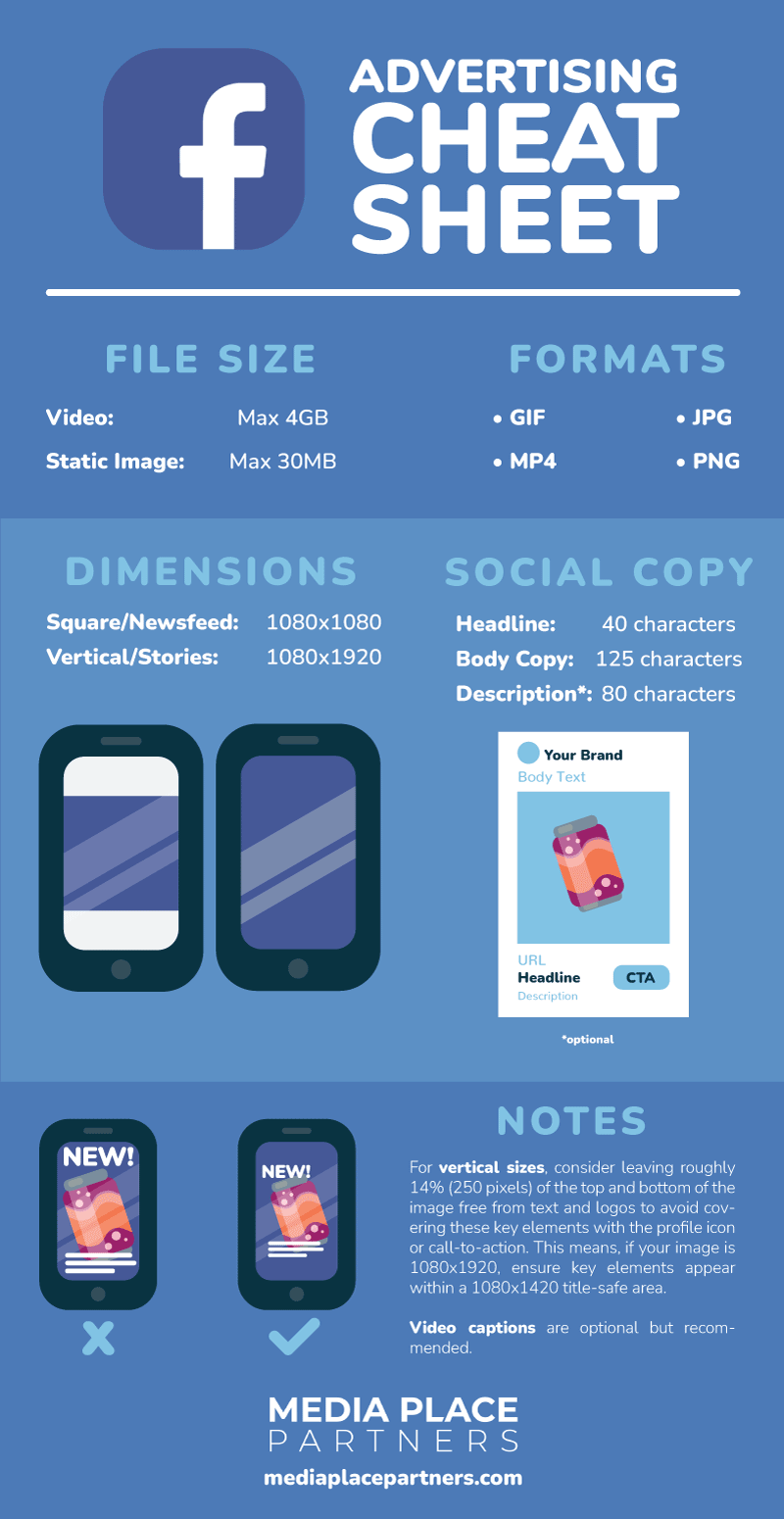 Ready to join the Facebook advertising big leagues?
Facebook can be a vast and ever-changing platform – we hope this best practices cheat sheet has you feeling ready to take it on! Check back at this page often as the platforms update their layouts regularly. When they do, we'll update this page. You can can also check out our other social media cheat sheet resources here.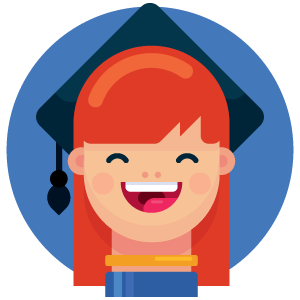 Looking for Facebook advertising success?