Instagram Advertising Cheat Sheet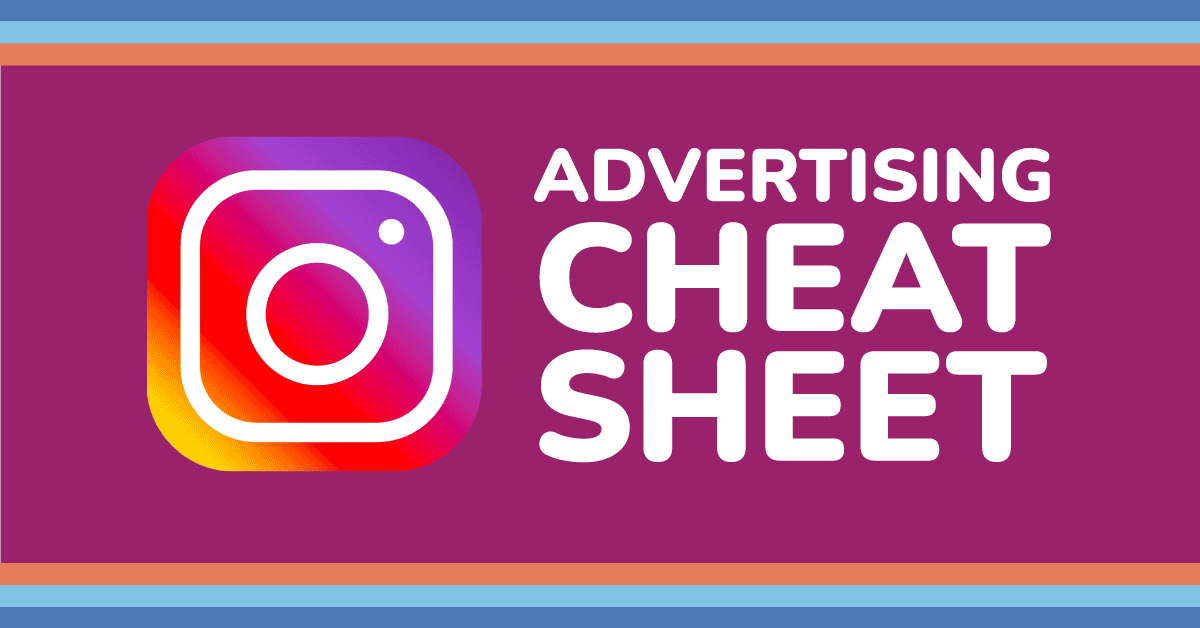 Of the four major social media platforms, Instagram is by far the most visually focused. That means it's more crucial than ever that your advertising imagery is up to par! You could offer the most incredible products or services ever, but if your Instagram advertising isn't up to spec, potential customers will take notice. That's where our Instagram advertising cheat sheet comes into play.
But the world of Instagram advertising doesn't have to be daunting! Our experts have sorted through the recommendations and best practices and created this cheat sheet. Now you can quit wasting time trying to dig through the ever-changing specs and instead spend your time where it's most valuable: creating stellar creatives that will turn customers' heads.
Meet the Instagram advertising cheat sheet
Our cheat sheet will help you ensure that your creatives are:
Saved in an acceptable format
The proper dimensions and file size – no more blurry images!
Optimized for Instagram's platform, taking into account overlays and calls-to-action
Be sure to keep this helpful guide handy when designing your creatives. We've got our finger on the pulse when it comes to platform updates, so we'll be keeping this guide up to date with the latest recommendations!
Start down the path to Instagram advertising success: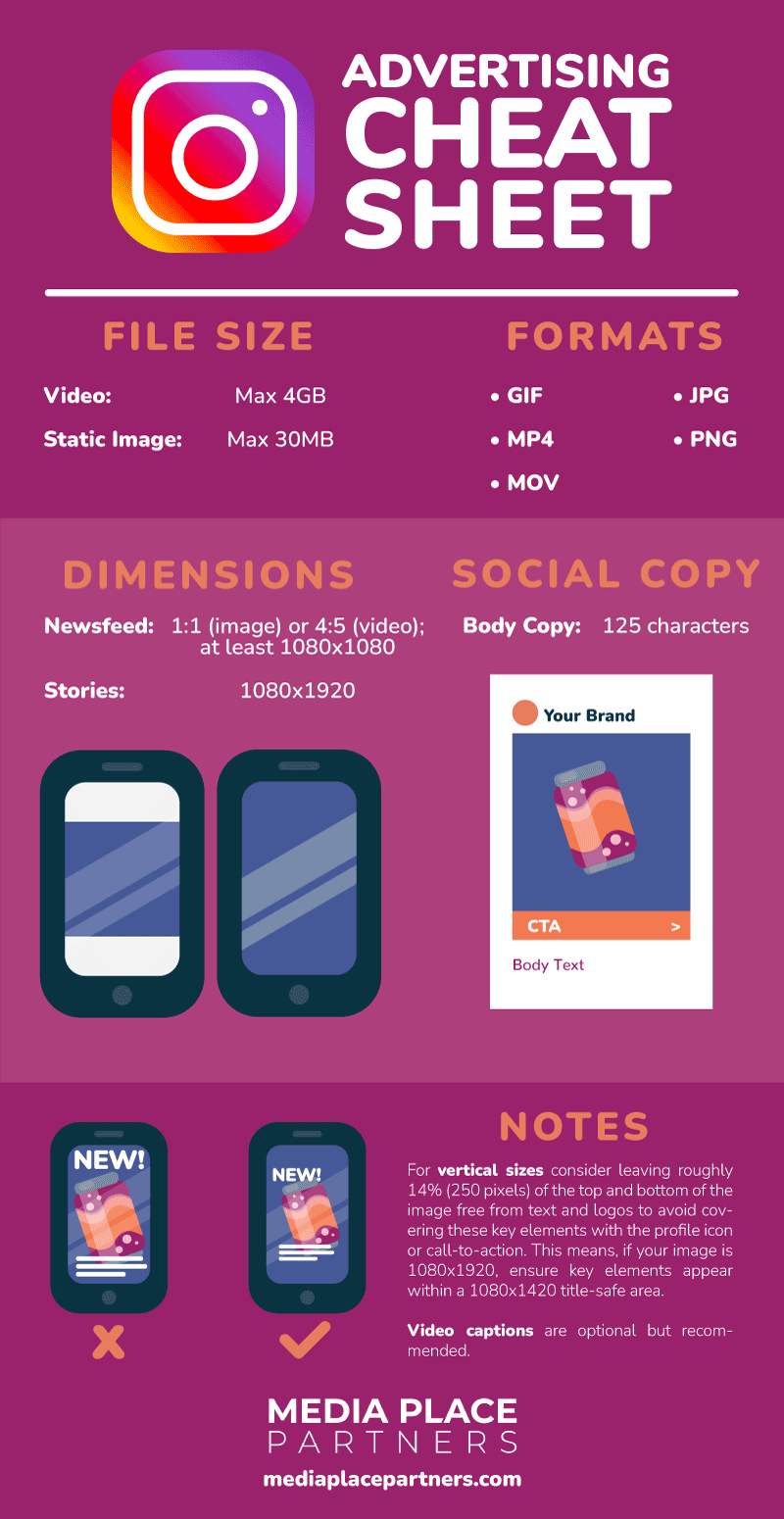 Ready to design some Insta-worthy creatives?
Armed with this cheat sheet, you've got the tools you need to take the world of Instagram advertising by storm! Check back at this page often as the platforms update their layouts regularly. When they do, we'll update this page. You can also check out our other social media cheat sheet resources here.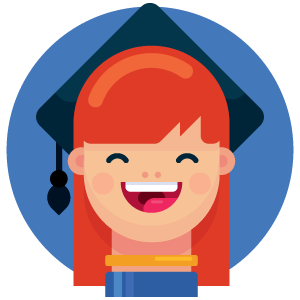 Interested in Instagram advertising?