Media agencies vs creative agencies: what's the difference?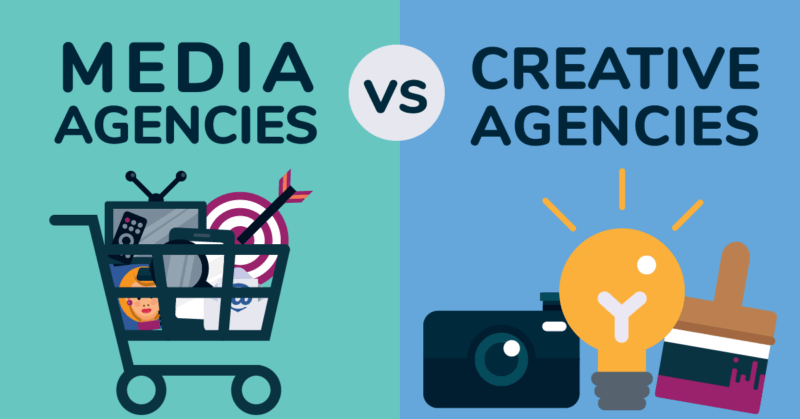 If you're looking for a marketing agency to partner with, you'll run across a variety of options during your research. Oftentimes, the terms digital agency, advertising agency, media agency, or marketing agency are used interchangeably with one another. However, not all agencies have the same skill set!
Today, we're going over the differences between media agencies and creative agencies. Although both can help with your marketing needs, they specialize in different areas of marketing and advertising. So, what exactly is a media agency, and what is a creative agency?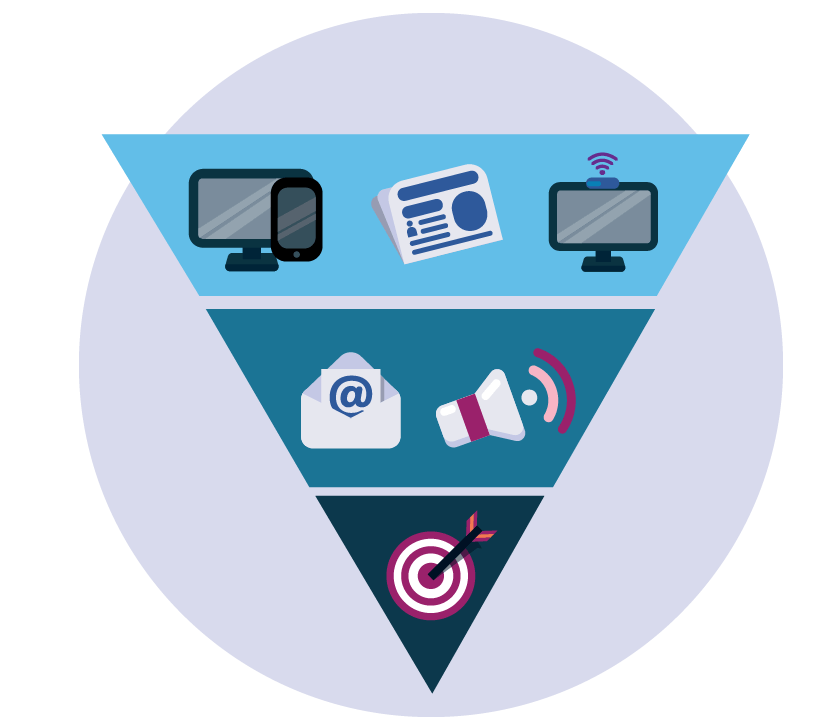 What is a media agency?
MPP is a media agency. Media agencies help clients implement and manage marketing strategies to achieve their business goals. This is a jargon-y way of saying our advertising experts plan, place, and measure the results of advertising campaigns using a variety of different channels, or media outlets.
What services do media agencies provide?
Media agencies come in all kinds of flavors. Some only work in digital channels, some work in traditional media, and some do both. Agencies that offer both traditional and digital marketing services are called integrated agencies. MPP is an integrated agency. Our traditional team tackles traditional television, radio, out-of-home, and print channels. The digital team oversees digital channels like display, programmatic, social media, OTT, and paid search.
Some media agencies also offer creative services. This can include copywriting, ad design, graphic design, creative consultation, and more. These services are usually an added benefit and not the core specialty of a media agency.
Benefits of working with a media agency
A major benefit of working with an integrated agency is that traditional and digital media buying and planning are done under the same roof. Media buying is just what it sounds like. Advertising experts strategically purchase ad space and time on digital and traditional platforms, such as Google, radio (terrestrial and streaming), and TV (broadcast and OTT). Media buyers also negotiate with vendors for ad inventory, pricing, and ad optimization to improve campaign performance.
Media agencies often act as consultants to clients to help determine how and where they should be spending their marketing budget. After all, the success of clients' campaigns is also important for the success of an agency! They offer insight into ad placement and how much budget to allocate to each channel for maximum ROI. Media agencies share campaign performance reports with clients that break down the effectiveness of their advertising campaigns and unveil any actionable insights to guide future media buys.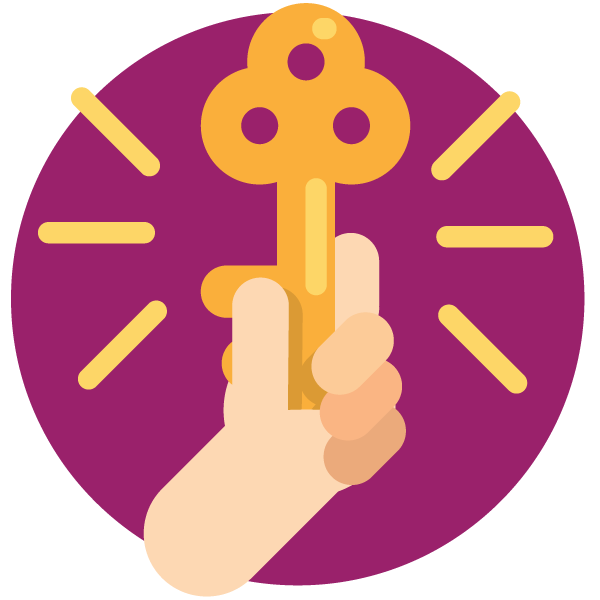 Clearly, media planning and buying is not simple or easy. That's why it's important to use a professional and experienced media agency when running advertising campaigns.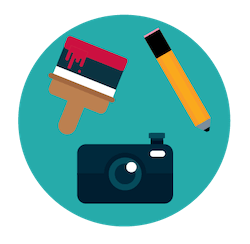 What is a creative agency?
A creative agency is a team of marketing experts who craft and support your brand's strategy. Think of the visual aspects of your brand – logos, graphic design, brand design, videos, web design and development, and more. These are the types of services a creative agency specializes in.
What services do creative agencies provide?
Like media agencies, creative agencies come in all types. Some specialize in social media. They could create anything from social content to Facebook ads. Some purely work in printed formats, crafting media kits, pop-up banners, packaging, and catalogs. Some work in the digital space, producing digital graphics, videos, websites – anything that showcases your brand online. And some do a little bit of everything! The best way to find out what a creative agency can do is to simply ask them.
Benefits of working with a creative agency
When do brands know when it's time to reach out to a creative agency? Oftentimes, they're brought on for a fresh perspective. Are your marketing campaigns stale? Perhaps your website is in need of a refresh. Creative agency experts can brainstorm ideas and bring new life into your brand marketing. They can also be used as a resource to fill gaps in current marketing efforts. You might have a great digital marketing team but don't have the resources to create videos. Creative agency services are often done a la carte with projects varying from one-off contracts to long-term campaigns.
Professional branding and marketing materials are essential to stand out above the competition – 90% of consumers expect to have a similar branded experience across your marketing channels. An unprofessional or inconsistent brand will make you stick out in the wrong way. A good creative agency can help establish and maintain your brand, identify strengths and weaknesses within your current marketing, implement creative solutions, and identify new opportunities for the future.

The bottom line
Although media agencies and creative agencies are both great resources for your brand, they are not the same thing. Each offers creative and professional marketing services in a variety of disciplines. If you feel stuck with your marketing and want to grow your brand, it might be time to reach out to an agency.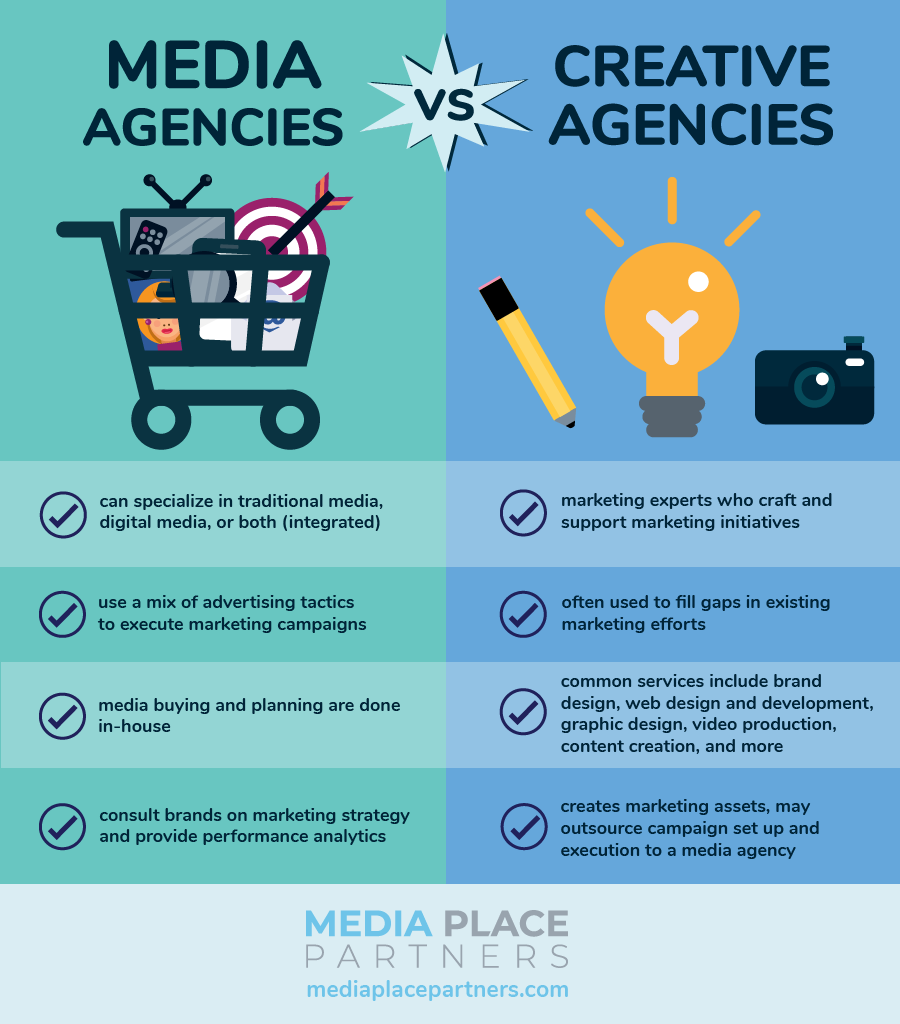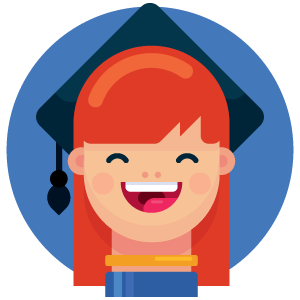 Contact MPP to learn more about what we can do for your marketing!